Mauritius, an Indian Ocean island ringed by coral and dotted with mountains, is renowned for its wonderful natural beauty and gastronomic delights. With pearl-white sand, enchanting lagoons and colourful reefs, it makes every photograph taken there look postcard perfect. It's a place of hammocks strung between swaying palm trees, flying foxes in lush forests and colourful marine life. It's a melting pot of colours and tastes and an oasis of tranquillity.
Wildlife
Mauritius is home to a wealth of fascinating creatures, from soaring fruit bats to geckos and troops of chattering macaque monkeys.
Marine Marvels
Mauritius is a haven for snorkellers and offers incredible opportunities to delve beneath the surface and explore the Indian Ocean's colourful marine life.
Botanical Wonders
Explore the Pamplemousse Botanical Garden where you'll find everything from giant waterlilies in scenic ponds to a fragrant spice garden.
Black River National Park
Escape to the Black River National Park and seek out the Waterfalls of Chamarel, surrounded by the dense vegetation of Black River Gorges.
Paradise Shores
Savour barefoot bliss and the gentle ocean breeze on this island's worldclass beaches. Mauritius is known for its swathes of soft golden sand fringed by rustling coconut palms. The reality really does live up to the endless idyllic images., plus there's the scenery of the island's rugged interior to provide a dramatic backdrop.
Resorts & hotels in Mauritius
Private pools, butlers and secluded cove-side settings, our handpicked hotels are the ultimate escapes for honeymooners, couples and families; discover the best Mauritius hotels with Imagine Holidays.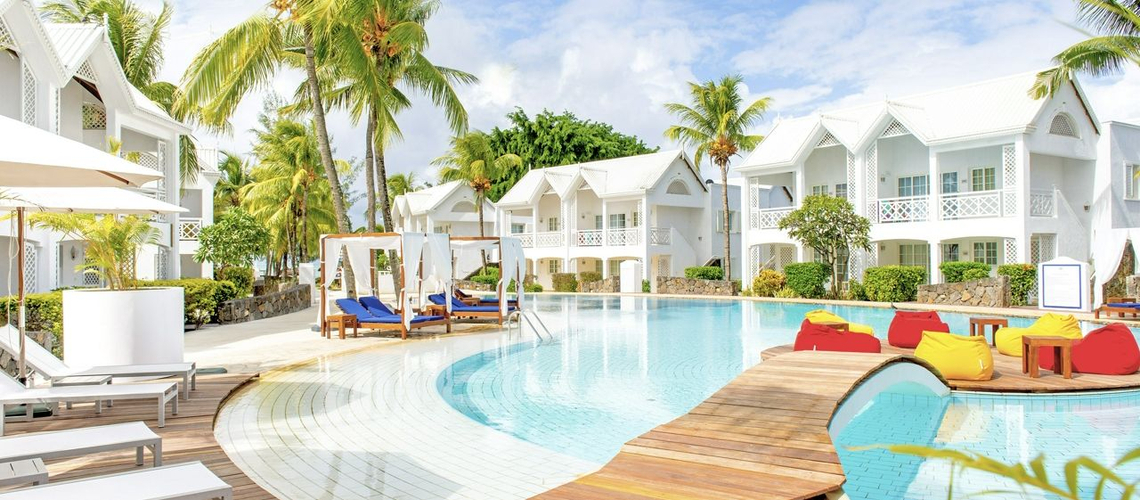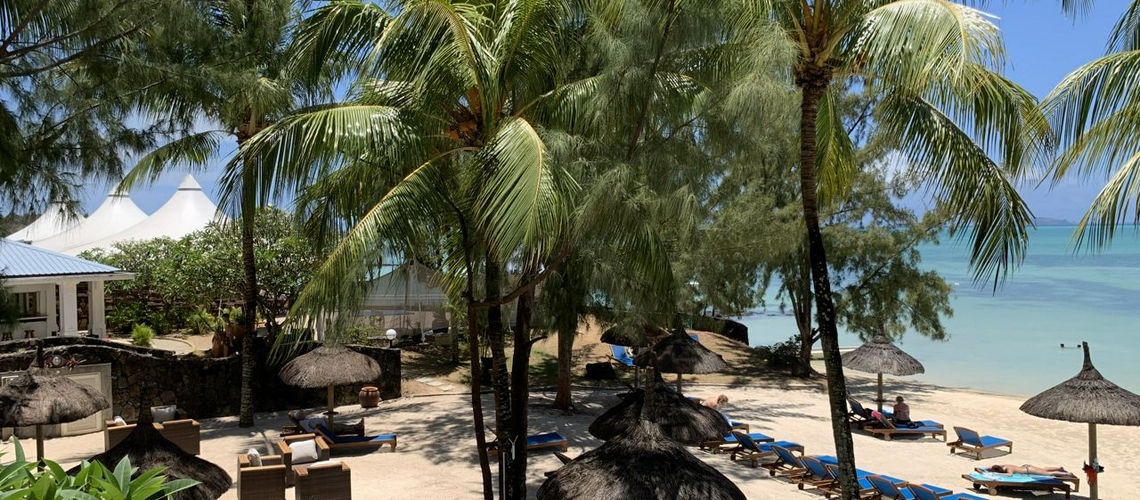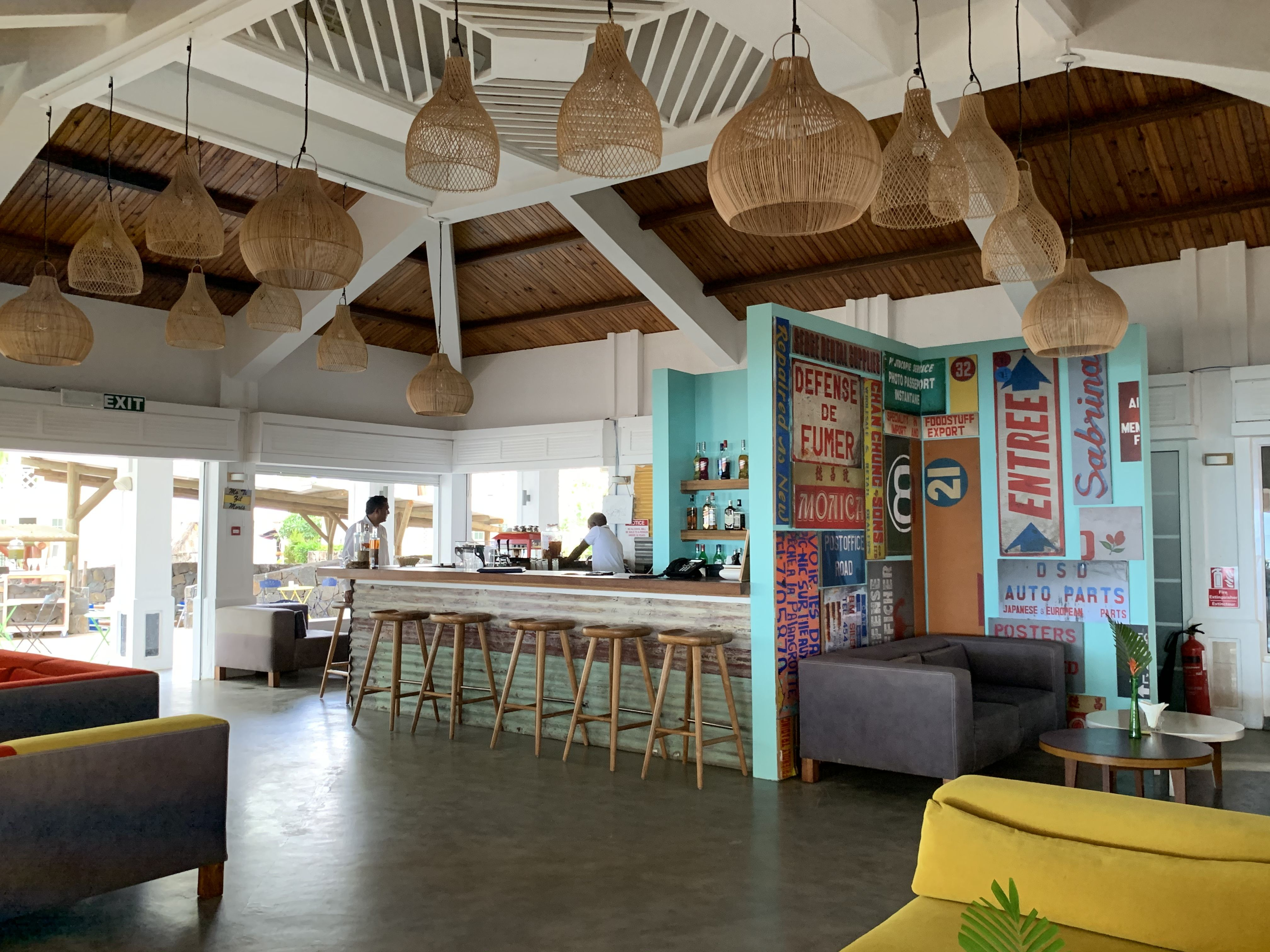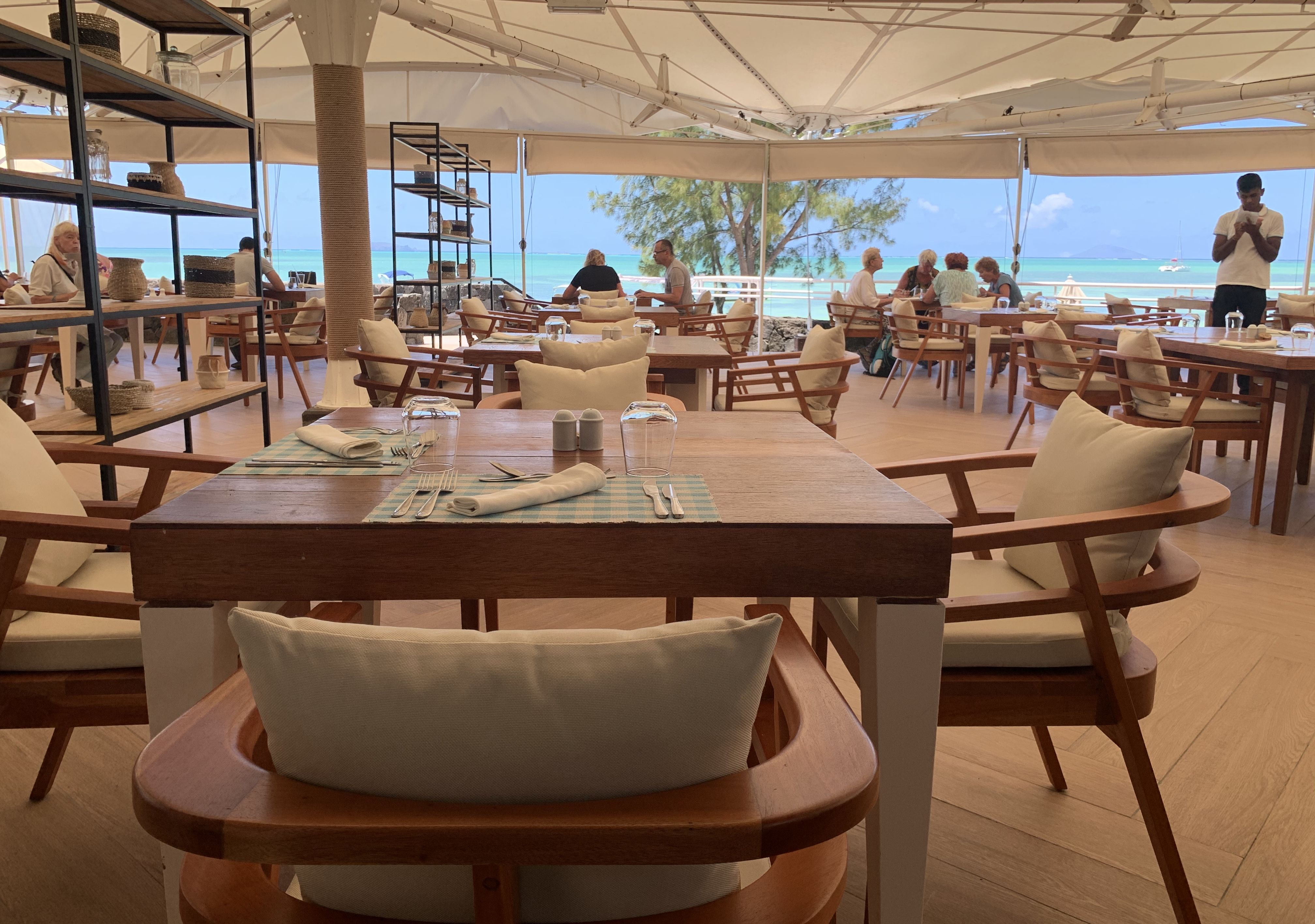 4* Sealife Resort & Spa Mauritius
Luxury Resort
Nestled on Mauritius' north coast and boasting stunning views of Gunner's Quoin and the surrounding isles, you'll find the recently revamped and secluded beach resort of the Seaview Resort & Spa. This 4-star, all-inclusive resort is an excellent choice for those looking to escape the everyday. Just 100 yards from the Calodyne Hidden Beach, you're in the prime position to explore the paradise beaches of Mauritius. Featuring a fabulous restaurant, a bar, tropical garden, free bikes and an outdoor swimming pool, your days here can be as leisurely or as relaxed as you like.
General Information
Transfer time from airport: Approx 1 hour
Number of rooms: 84
Two restaurants
Two Bars
Evening entertainment
In-house activities including Kayaking, table tennis and snorkelling
External activities including Kite Surfing and deep sea fishing
---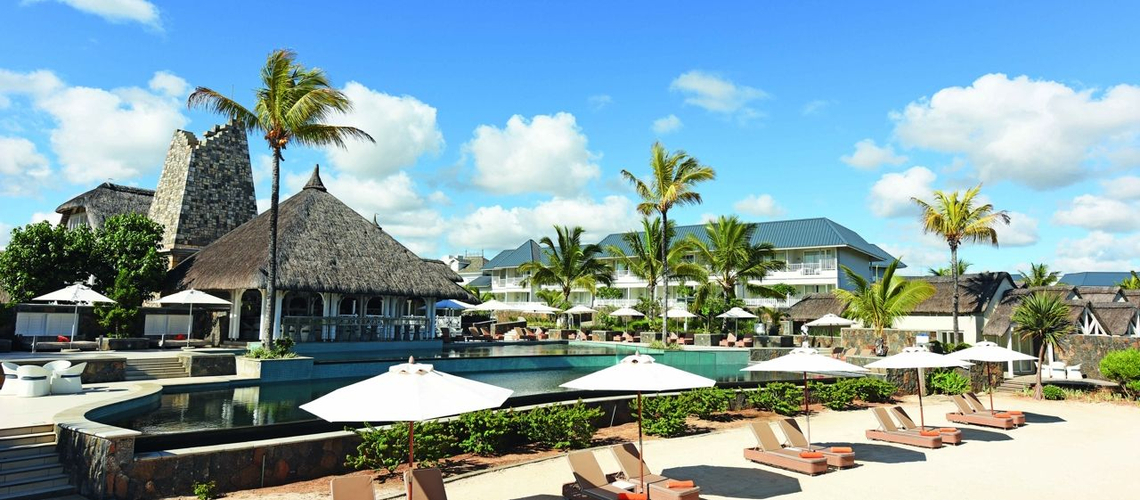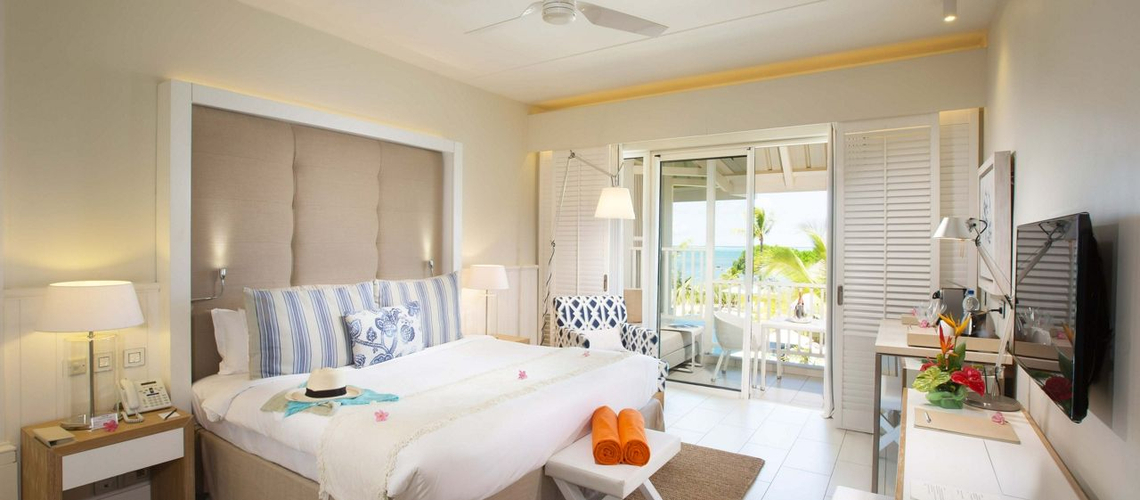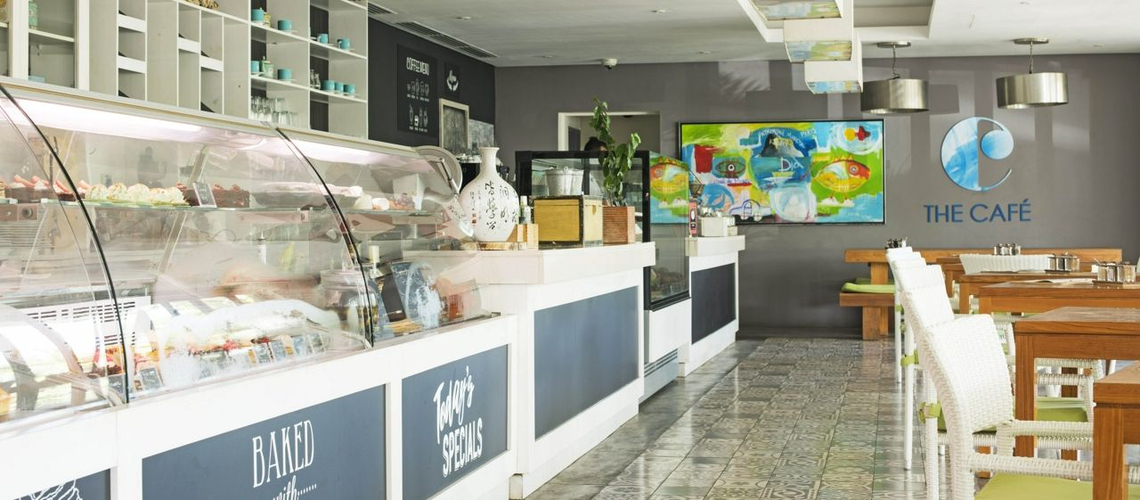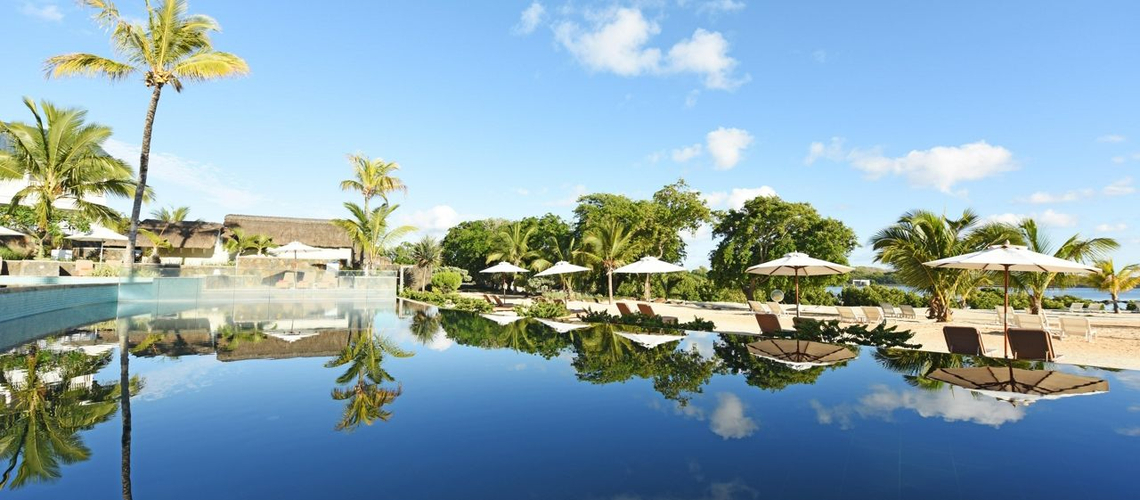 5* Radisson Blu Azuri Resort & Spa Mauritius
Luxury Resort
Located on the beautiful beach of Riviére du Rempart, the five-star Radisson Blu Azuri has two beautiful outdoor pools, a spa and a supervised kids' club. Ideally located for exploring the island, it's the perfect base for your all-inclusive, dream holiday to Mauritius. Sophisticated and stylish interiors give the resort a contemporary and fresh feel, while complimentary WIFI throughout the hotel and on the beach allows you to stay connected with your friends and family at home. The resort also offers a range of guest experiences including yoga sessions, a complimentary shuttle to Folkoric Flacq Market every Wednesday, Kayak River Safari, Star Gazing, Outdoor Cinema and more.
General Information
Transfer from the airport: Approx. 15 minutes
Number of rooms: 100
Complimentary WiFi
Spa
Air conditioning
Three Restaurants
Pool Bar
Two Outdoor Pools
Room Service
Laundry Service
Beach access
24-hour front desk
Buffet breakfast
---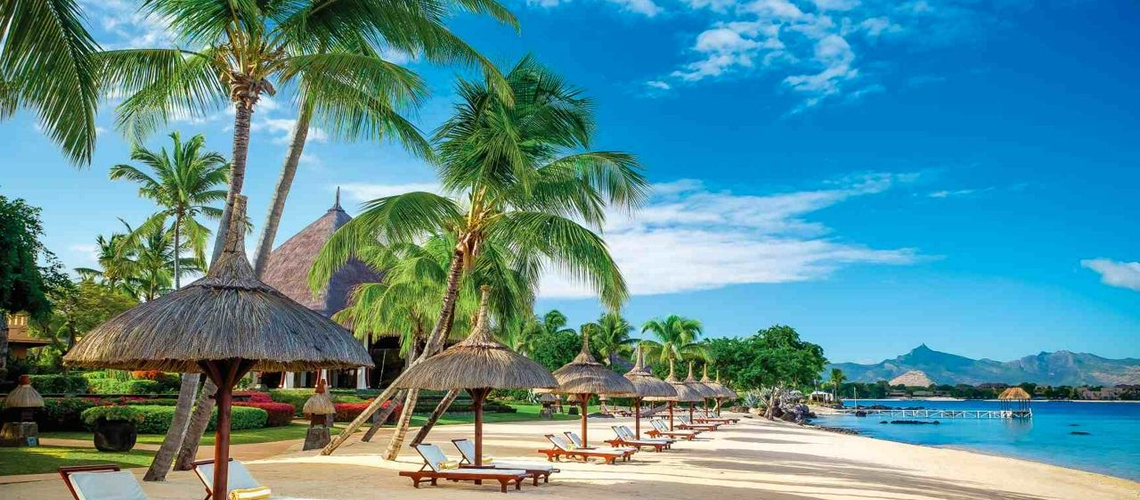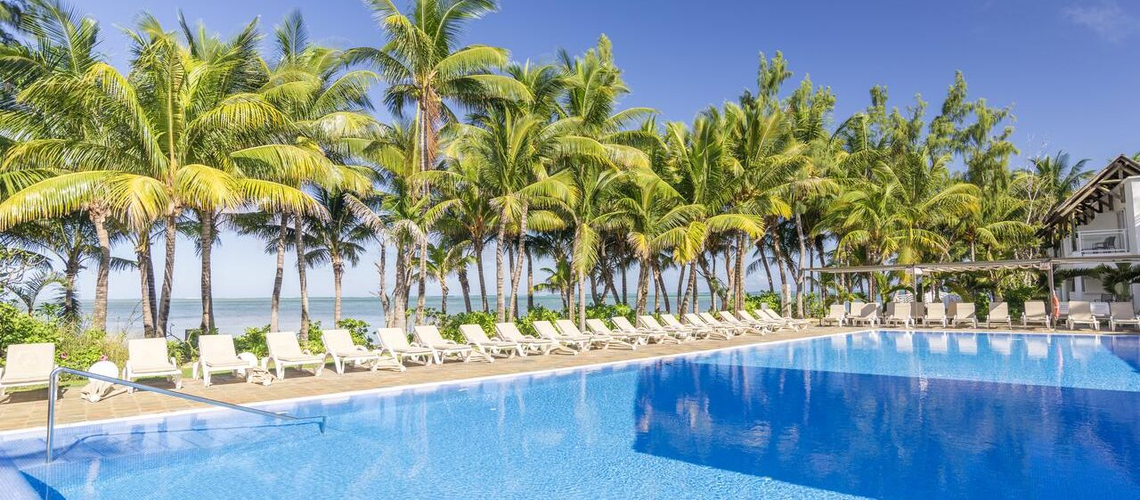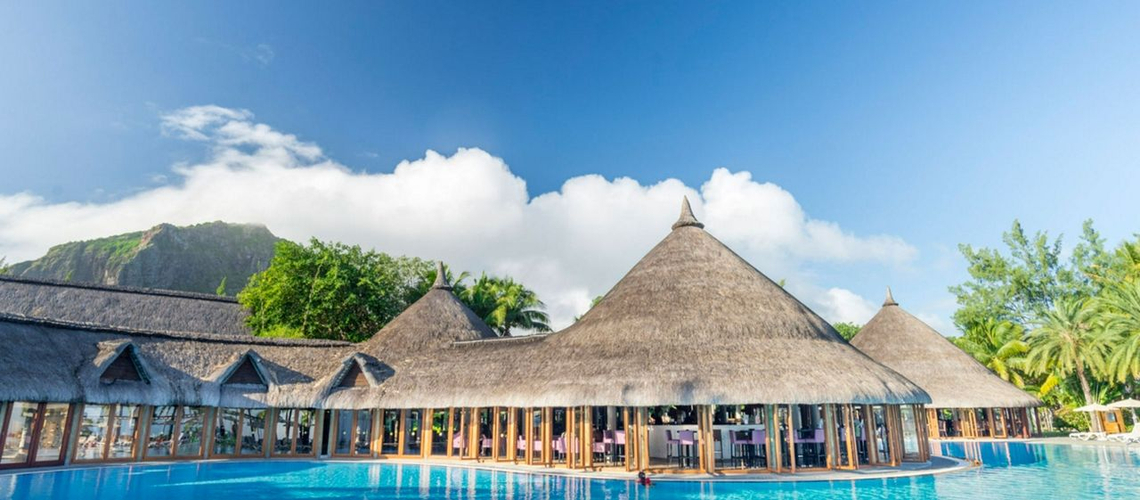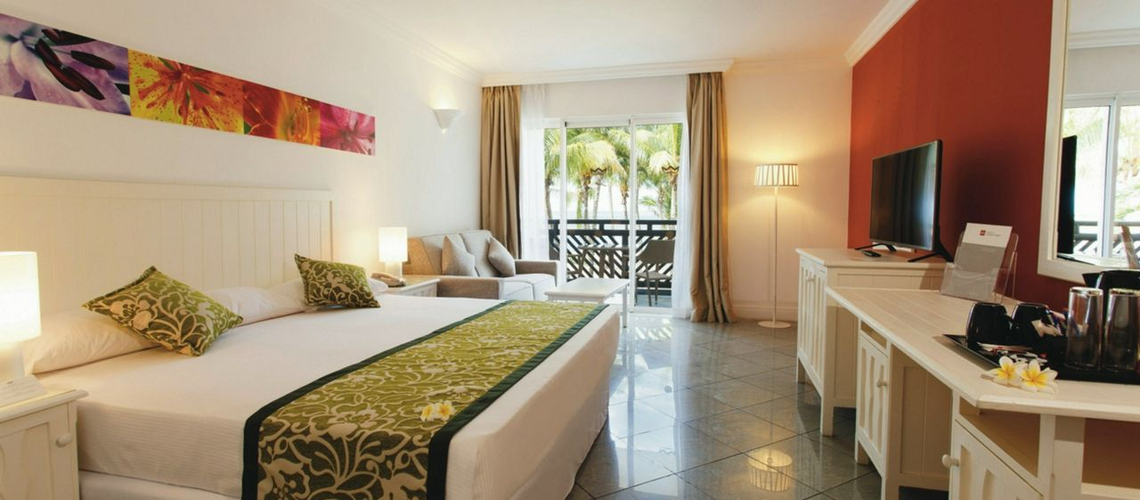 4* Riu Creole Mauritius
Luxury Hotel
Situated on the Le Morne peninsula, in the southwestern corner of Mauritius, you'll be ideally placed to discover all this island paradise has to offer during your relaxing, seven night stay at Hotel RIU Creole. Imagine waking up to beachside bliss and tucking into fresh cuisine from one of the three restaurants, before relaxing on the beach or unwinding in the spa. Whether you're keen to relax in the pool, scuba dive or dance the night away, this all-inclusive hotel has everything you're looking for.
General Information
Outdoor pools
Spa services
Beach front
3 restaurants
Water sports & activities
Discotheque & karaoke
Daytime and evening entertainment
Free WIFI
---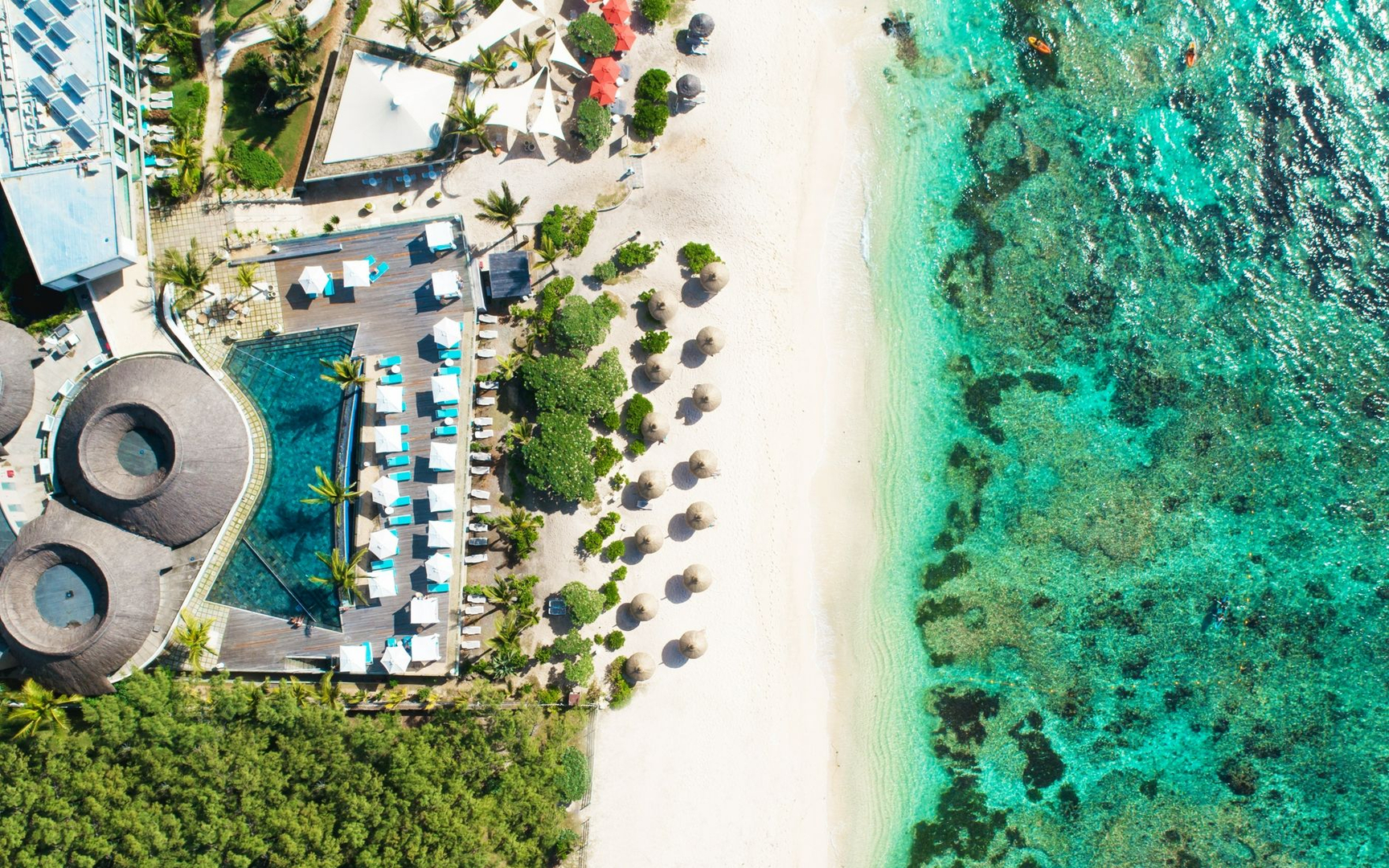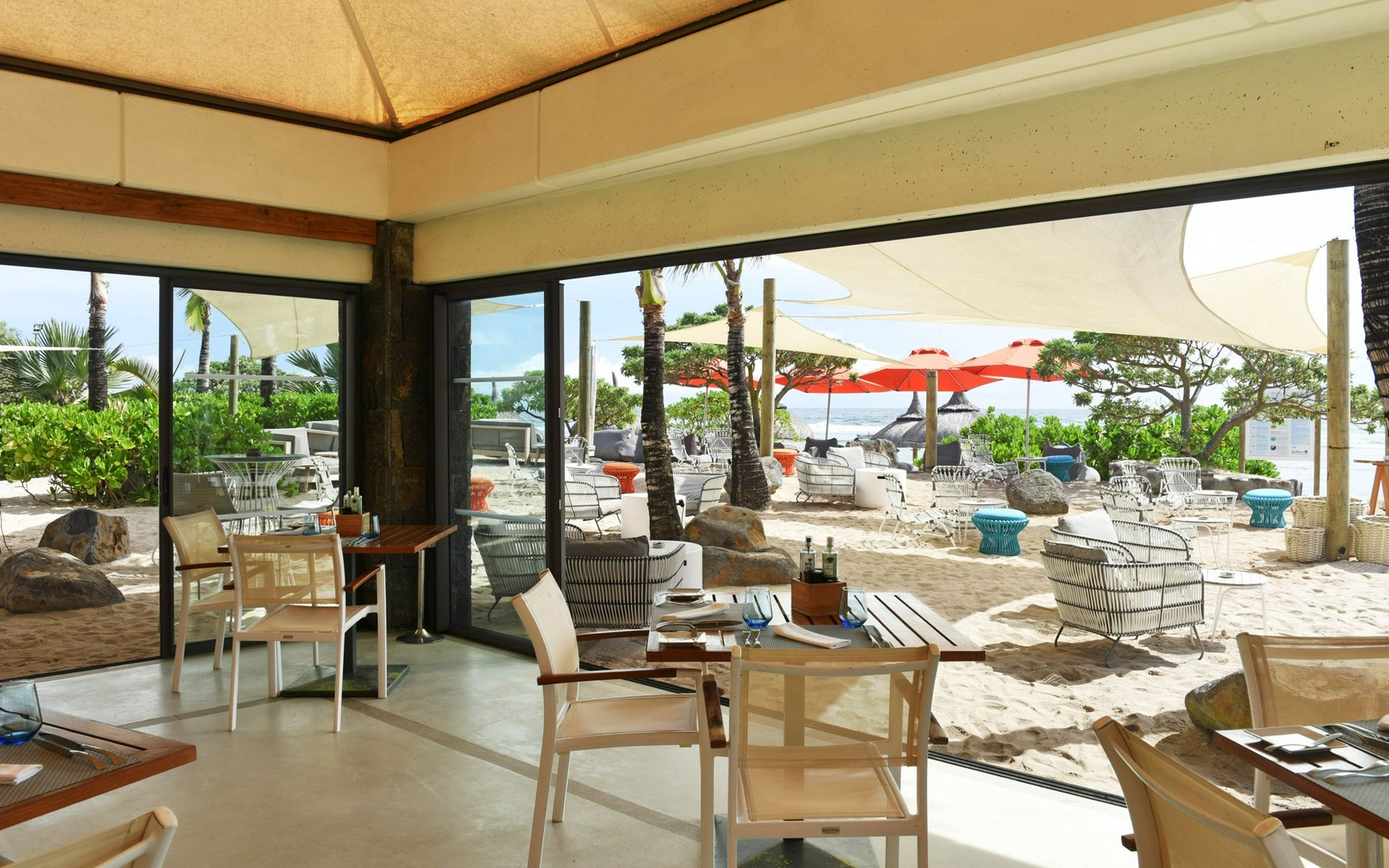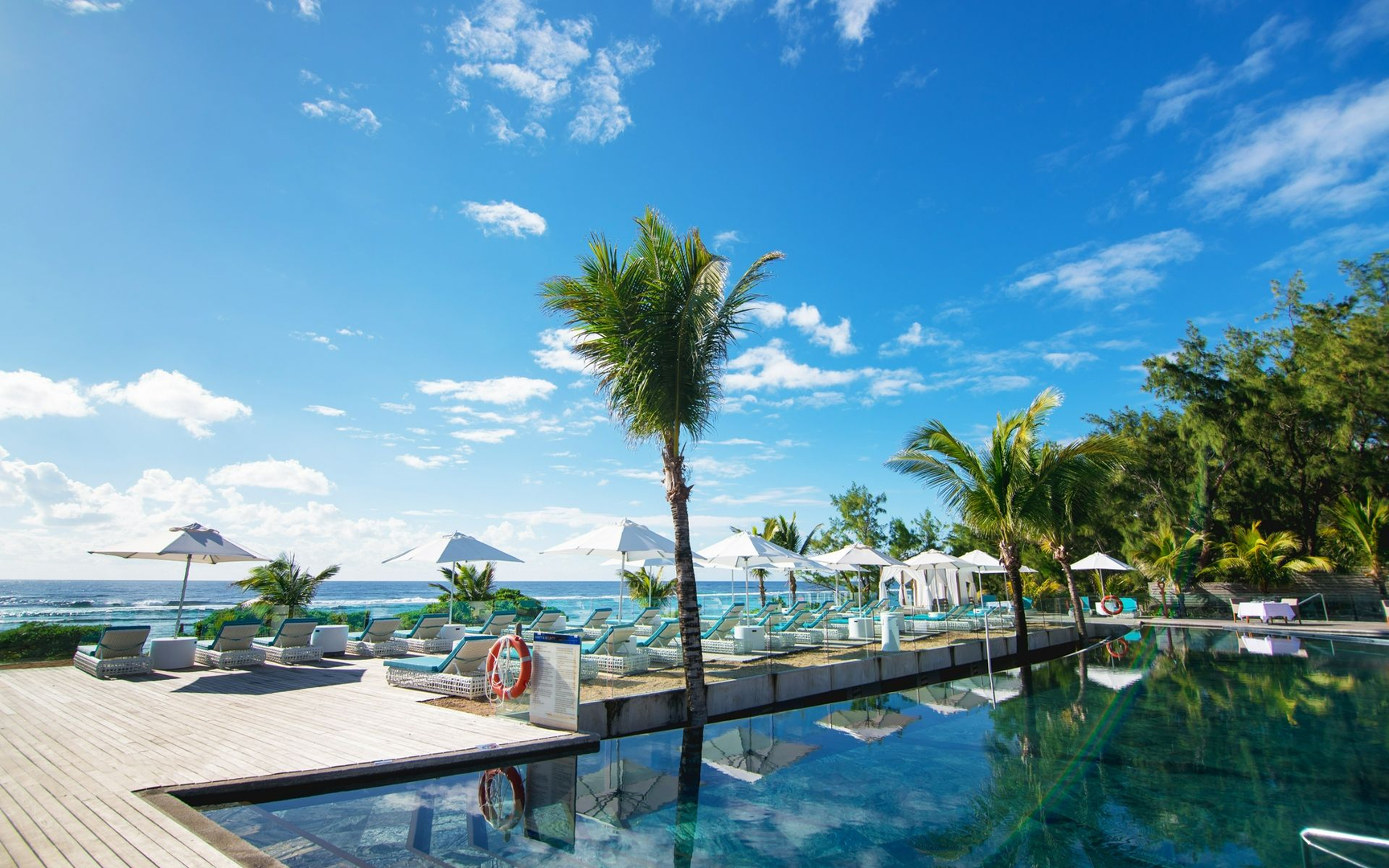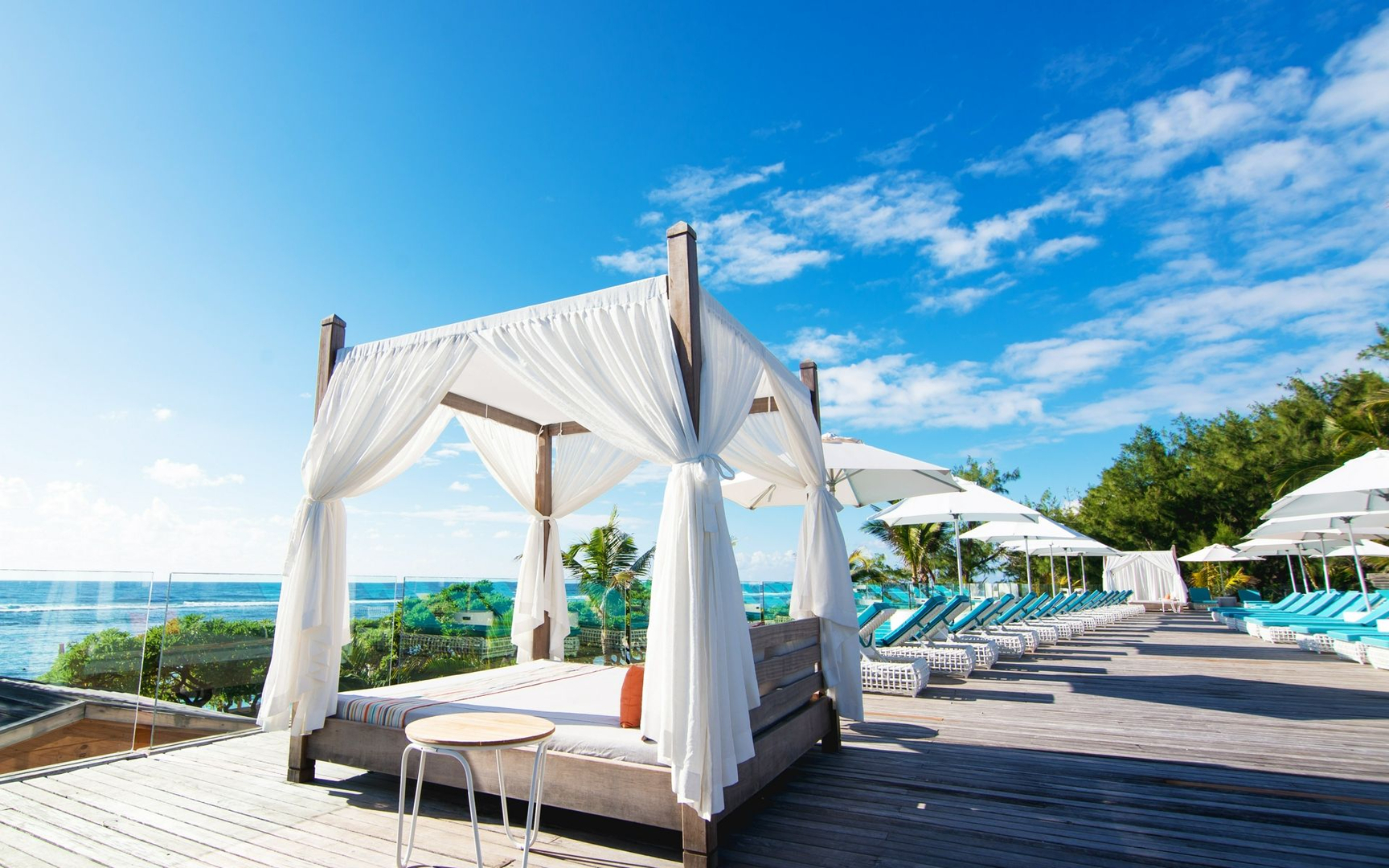 4* Radisson Blu Poste Lafayette Resort & Spa Mauritius
Luxury Hotel
This adult-only 4-star accommodation is a gorgeous ocean-front property that features elegant interior design and all modern amenities. Dining options comprise three on-site restaurants, such as Phi, serving up the finest Mauritian and international cuisine. You could even catch your own fish at the local lagoon with your own handmade bamboo rod. Chill out with serene beach yoga, detox treatments at the spa or a swim in the sun-warmed waters of the Indian Ocean.
General Information
Restaurant
Bar/lounge
Swimming pool (heated to 28 degree in winter)
Air conditioning
Free High Speed Internet ( WiFi )
Laundry Service
Concierge Service
Spa
---