Multicentre
Southeast Asia Trio
Discover Singapore, Kuala Lumpur and Bali
Book now for Sep 2021 - Jan 2022
Get the full experience...
Start your holiday in scintillating style with a stay in the futuristic city of Singapore. There are a host of show-stopping attractions in this balmy metropolis on the tip of the Malay Peninsula. Spend a day exploring the Marina Bay Sands resort, a slice of Las Vegas in the Orient. Here you'll find everything from high-end shops to casinos and museums. It's three main towers form the base of the incredible SkyPark, home to an infinity pool where you can enjoy panoramic city views. It's an architectural marvel. At Gardens by the Bay you can see the SuperTrees, striking man-made sculptures that look like a hybrid of Mother Nature and a bizarre sci-fi experiment. You could also call at the Raffles Hotel for a Singapore Sling – it's where this cocktail was invented.
Next, you'll travel to Kuala Lumpur, dominated by the glittering Petronas Towers. This stainless steel and glass structure holds beautiful Islamic patterns and geometric structures, with carefully crafted shapes creating eight-pointed stars. The Malaysian capital is teeming with sizzling hawker stalls, traditional neighbourhoods and the KL Bird Park, a landscaped aviary brimming with tropical birds.
Your final destination is Bali, where you'll have plenty of time to relax on the golden and black-sand beaches in the resorts for which the island is known. Surrounded by lush rainforest and rice paddy fields, it's a place where Hindu temples poke out of the verdant landscape and traditional dance is performed every night. While here, you can visit the Sacred Monkey Forest Sanctuary, enjoy a traditional Balinese massage or get a feel for historic Bali at Goa Gajah.
Package Includes
All flights & taxes
Hotel Stays
2 night four-star hotel stay in Singapore
2 night four-star hotel stay in Kuala Lumpur
5 night four-star hotel stay in Bali
At a glance
Departing Sep 21 - Jan 22
Prices from
Standard
Price based on 07 Nov 2021 departure
Here to help
Call to book:
0861 666 481
Opening hours:
Mon to Fri: 9am - 5pm
Traditional Boat Paddling
South East Asia is a region that's renowned for its natural beauty, colourful history and excellent food. See everything from forest-clad volcanoes to vivid green rice fields in the rolling hills. You'll have loads of opportunities to take a picture of the endlessly fascinating scenes and landscapes you'll find here.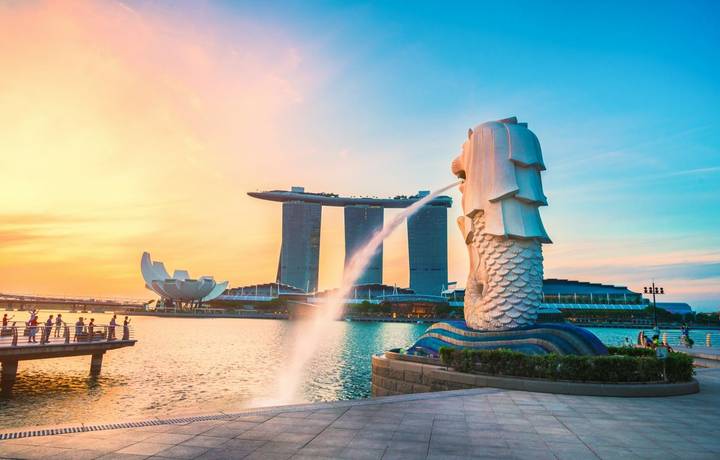 DAY 1 - 3
| 2 - 4 Sep 2021
Welcome to Singapore, where sacred Buddhist and Hindu temples sit in the shadows of sleek, futuristic architecture and the world-renowned street food offers a spectrum of flavours to tantalise every palate. It's also home to the spectacular Gardens By The Bay where you'll find the remarkable SuperTrees – stunningly lit at night. And don't miss the Marina Bay Sands resort, whose jaw-dropping SkyPark sits across the top of its three main towers and features an infinity pool with dizzying views of the city.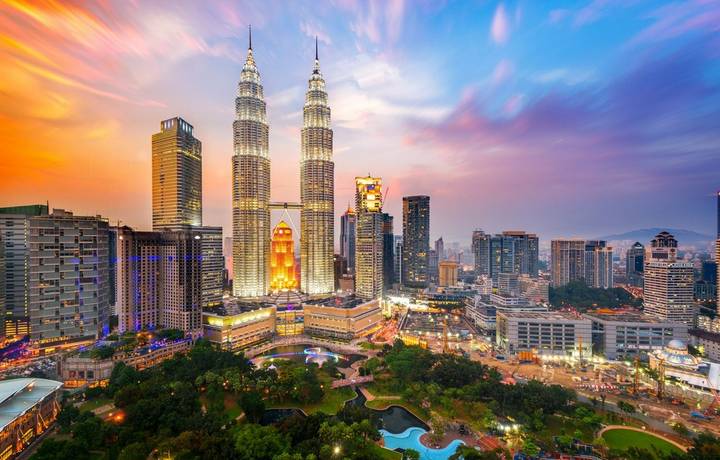 DAY 3 - 5
| 4 - 6 Sep 2021
Kuala Lumpur, Malaysia's glittering capital, is home to the world-famous Petronas Towers, which tower above the bustling streets lined with hawker stalls and bulb-domed mosques. A must-see attraction is the Batu Caves, a limestone hill with three caverns, said to be around 400 million years old. In the Cathedral Cave you'll see several Hindu shrines beneath an arched ceiling, holding colourful idols and statues. You could also marvel at the numerous species of the KL Bird Park, a landscaped aviary.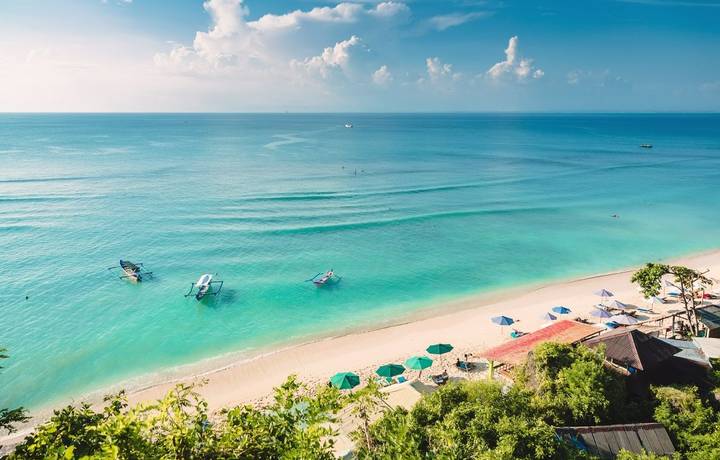 DAY 5 - 7
| 6 - 8 Sep 2021
You'll be enchanted by the natural attractions of Bali, a magical island filled with lush jungle, ancient Hindu temples, volcanic peaks and black-sand beaches. Watch a mesmerising traditional Balinese dance performance accompanied by the traditional percussive music – known as 'gamelan' - and head to the Besaki Temple on the slopes of Mount Agung where you can gaze over the surrounding landscape in awe. Bali certainly lives up to its name as the 'Island of the Gods'.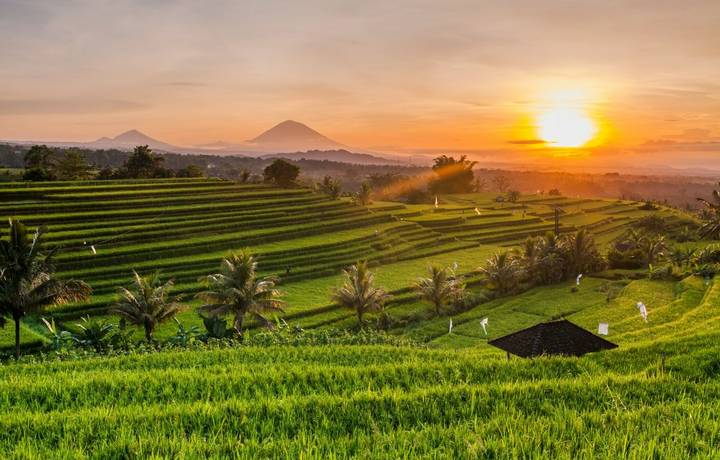 DAY 8 - 10
| 9 - 11 Sep 2021
Bali's sunsets are legendary, together with surreal skies mottled with purple and fiery shades of orange. Add this to volcanoes, forests filled with ancient stone deities, and endless rice fields and you get an ambience that makes this island one of the most photogenic in South East Asia. In the evenings, when you've had your fill of nature, head to the lively beach at Kuta, near the capital Denpasar.
Your Hotel Information
Grand Mercury Roxy - Singapore
The Grand Mercury Roxy is conveniently situated in the heart of historical Katong – a heritage suburb in the East of the city that's infused with the city's Chinese, Malay, Indian and Eurasian cultures. Just a short walk away you'll find the family-friendly East Coast Park with beaches that offer a range of recreational facilities. The world-famous food centres are also close by, where you can sample signature dishes like chilli crab. A contemporary, spacious hotel, the Grand Mercury Roxy provides all the amenities and facilities you'll need for a comfortable base from which to discover this scintillating city.
General Information
Free Wi-fi
Swimming pool
Fitness centre
Four restaurants
Ramada Suites City Centre - Kuala Lumpur
Set in the middle of the premier entertainment, food, and shopping district, the four-star Ramada Suites is an ideal hotel from which to discover the attractions of Malaysia's glittering capital. You'll find rooms designed with your comfort in mind, enhanced by vibrant furniture accessories that balance out the muted colour scheme. Meanwhile the Hugo's KL lobby restaurant sometimes doubles as a live performance venue and serves great food. Just a short walk away you'll find major sights such as the Petronas Twin Towers, Chinatown, and Little India.
General Information
Free Wi-Fi
Gym
Infinity pool
One restaurant
Sense Seminyak Hotel - Bali
This stylish 4-star hotel is located in Seminyak, an increasingly desirable tourist and residential area on the south coast of Bali. Set just a few hundred metres from the beach, it's also close to the boutique shops, luxury spas and favourite restaurants in the town. The busier Kuta, known for its lively nightlife is also just down the coast. Enjoy a range of facilities, from a stunning swimming pool and spa to the Jen Deli restaurant, which has a focus on healthy sustainable food. Décor is modern, with a streak of Balinese tradition.
General Information
Free Wi-Fi
Outdoor swimming pool
Spa
Beach shuttle service
Prices & Departures
regional flights available at a supplement