Multicentre
Singapore, Bali Beach and Jungle
Discover Singapore and Bali
Get the full experience...
From the striking SuperTrees and glimmering skyline of Singapore to the paradise beaches and ancient temples of Bali, embark on this fabulous holiday exploring the charms of both destinations.
Brimming with curious contrasts, vibrant neighbourhoods and futuristic architecture, Singapore is where you'll begin your holiday with a three night hotel stay. A food-lovers heaven, Singaporean cuisine is some of the tastiest in the world, from hawker stalls selling Char Kway Teow and the classic dish of Hainanese Chicken Rice to unique fine-dining restaurants. Explore the contrasts of the city with a visit to Singapore's most iconic attraction, the Marina Bay Sands resort, where you'll enjoy spectacular views of the concrete jungle below before roaming the maze-like streets of Chinatown, home to the 1827 Sri Mariamman Temple. Come evening, lose yourself amongst the towering sculptures of the SuperTrees, festooned with neon lights in Gardens by the Bay.
From here, you'll fly to the tropical paradise island of Bali, also known as the "Island of the Gods", for two diverse but relaxing hotel stays to explore its breath-taking landscapes. Blessed with a cornucopia of natural wonders including volcanic hillsides, emerald waters and flourishing rainforests, the island also offers a rich culture that's characterised by a profound spirituality. Discover its traditional 'gamelan' music, and watch the elegant choreography of elaborately dressed Balinese dancers. You'll soak up the tranquillity and awe-inspiring views of some of the island's intricately beautiful temples and discover Ubud, the cultural heart of Bali, surrounded by rolling rice fields peppered with Hindu temples and shrines.
Package Includes
All flights, taxes & transfers
Hotel Stays
3 night four-star stay at the Hotel Mi in Singapore
5 night four-star stay at the Prime Plaza Hotel Sanur in Bali
2 night four-star stay at The Mansion Resort Hotel & Spa in Bali
All hotel stays include breakfast
At a glance
Departing Jun 21 - Dec 21
Prices from
Standard
Price based on 06 Jun 2021 departure
Here to help
Call to book:
0861 666 481
Opening hours:
Mon to Fri: 9am - 5pm | 24 September: Closed
Rice Fields
Delve into the hinterland of Bali, with its rice fields, vivid green forests and ancient Hindu temples. It's not all about the beaches here - this lush and fertile island is full of endless wonders and timeless scenery that have led to it being referred to as the 'Island of the Gods'.
DAY 1 - 4
| 6 - 9 Jun 2021
The vibrant city of Singapore is a kaleidoscope of curious contrasts, futuristic architecture and mysterious fusions. Rich in a perfect blend of modern attractions meets historic treasures, you'll find plenty to enjoy during your hotel stay. Lose yourself in the colourful otherworldly structures at Gardens by the Bay, enjoy captivating views of the sprawling city below from the infinity pool atop the incredible SkyPark, or wander through bustling Chinatown, a maze of narrow streets awash with restaurants, souvenir shops and cosy wine bars.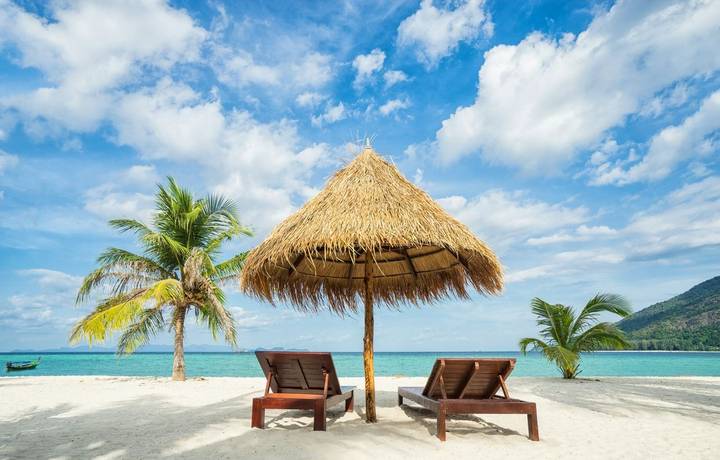 DAY 4 - 9
| 9 - 14 Jun 2021
Leaving Singapore behind, you'll spend the next few days basking in the allure of some of Bali's most beguiling beaches. Uncover the charm of one of Bali's most unique shores, the mystical Suluban Beach. Concealed by towering limestone formations, it can only be accessed by foot through narrow gaps in the rocks, however the view from the bay is astounding. Wander the sunsoaked golden sands, enjoy a swim in the aquamarine waters or simply unwind and breath in the crisp sea air in your intimate surroundings.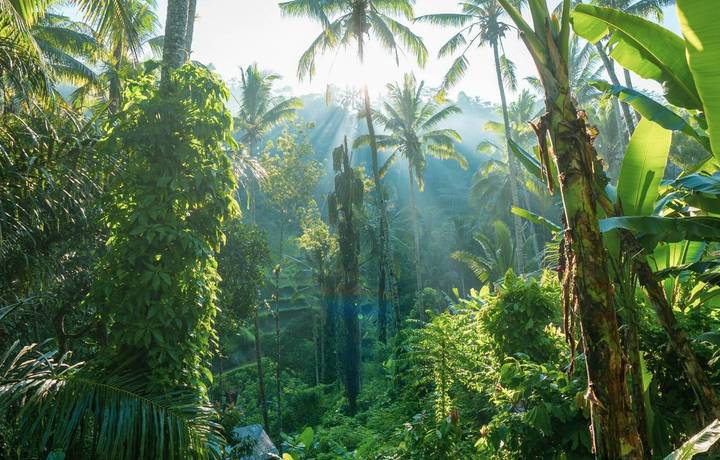 DAY 9 - 11
| 14 - 16 Jun 2021
Bali is blessed with a haven of natural wonders including brooding volcanoes, succulent rainforests and secluded beaches. Explore the iconic Pura Ulun Danu Bratan, a major Hindu Shaivite Shiva Temple, built in adoration of the Goddess Danu. Poised on the cusp of Lake Bratan and surrounded by mountains, it's a magnificent sight to behold. Not far from Ubud, is the majestic Tegenungan Waterfall, spend some time in the enclosing lagoons and hear its powerful cascades as they tumble into the swirling waters below.
Your Hotel Information
Hotel Mi - Singapore
Located in the heart of Singapore's lively cultural district and just a short walk from the iconic Gardens by the Bay, Hotel Mi is a convenient base from which to discover one of South East Asia's most captivating cities. You're close to a wealth of culinary hotspots, museums galore and great shops, and the Bencoolen metro station next door means the whole city is just minutes away. Relax in its variety of contemporary spaces designed to suit the needs of every traveller, from leafy pool areas to a diverse restaurant and gymnasium.
General Information
Indoor Pool
Gym
One Restaurant
Free Wi-Fi
Prime Plaza - Bali
This contemporary, spacious four-star resort is just minutes from the capital Denpasar and a very short walk to Sanur Beach, as well as the cultural and natural attractions of this enchanting island. Each room features chic décor with a Balinese twist. Some room categories feature a private balcony, while others have direct access to a large pool shaded by tropical palms. Immerse yourself in a tropical garden courtyard and enjoy the treatments at the spa and all modern amenities. There's also a tennis court and two award-winning restaurants, one indoor and one outdoor.
General Information
Two award-winning restaurants
Two bars
Fitness centre & spa
Free Wi-Fi
The Mansion Resort & Spa - Bali
Located in the heart of this wonderful island's lush interior, this boutique resort is just a few minutes' drive from Ubud, the island's cultural centre. Immerse yourself in a tropical lush green park estate with water features and multiple pools. Inside you'll find décor that makes use of traditional Balinese woodwork and textiles, and warm, natural hues. It's a serene and idyllic place that makes excellent use of its surroundings. Feast on Asian and international cuisine at Indochine or eat alfresco by the pool.
General Information
Two restaurants
Multiple pools
Gym and Spa
Free Wi-Fi
Prices & Departures
regional flights available at a supplement