Multicentre
Romantic European Capitals
Discover Paris, Venice & Rome
Book Now for Sep - Dec 2021
Get the full experience...
Visit the romantic capitals of Europe with this incredible nine-night holiday of a lifetime to Paris, Venice and Rome.
A stay in Paris, the "city of love", is an unforgettable experience where you can explore the winding streets of Montmartre and the view from the top of the Eiffel Tower, tackle the shops on the Champs Elysées, or get into the French lifestyle as you sit at a pavement cafe watching the world go by.
Once you have been amazed by Paris, slow down and fall in love again as Venice is only a short flight away. This magical city offers experiences unlike any other in the world. Situated in a lagoon and scattered with thousands of canals, it has barely changed in 1500 years. Venice is unlike any other town. No matter how often you've seen it in photos and films, the real thing is more dreamlike than you could ever imagine.
Your adventure through this romantic package will take you to the astoundingly beautiful Italian capital of Rome by train. Here, you can marvel at the Sistine Chapel, sit on the Spanish Steps, enjoy a gelato or throw a coin in the Trevi Fountain to ensure a speedy return to Rome; the Eternal City, a city of romance, of religion and revolutions.
Let your heart rule your head in true romantic style. Love is in the air when you step foot in Europe's most amorous cities. Begin your love affair with Imagine Holidays' Romantic trio.
Package Includes
All flights, taxes & rail transfer
Hotel Stays
3 night four-star hotel stay in Paris
3 night four-star hotel stay in Venice
3 night four-star hotel stay in Rome
At a glance
Departing Sep 21 - Dec 21
Prices from
Standard
Price based on 05 Nov 2021 departure
Here to help
Call to book:
0861 666 481
Opening hours:
Mon to Fri: 9am - 5pm
Venice
Built on more than 100 small islands in a lagoon in the Adriatic Sea, with no roads, only serene canals and striking Gothic architecture, it's no surprise that the enchanting city of Venice is one of the most romantic cities in the world. Savour a ride on a gondola and glide through the labyrinthine canals lined with Renaissance Palaces.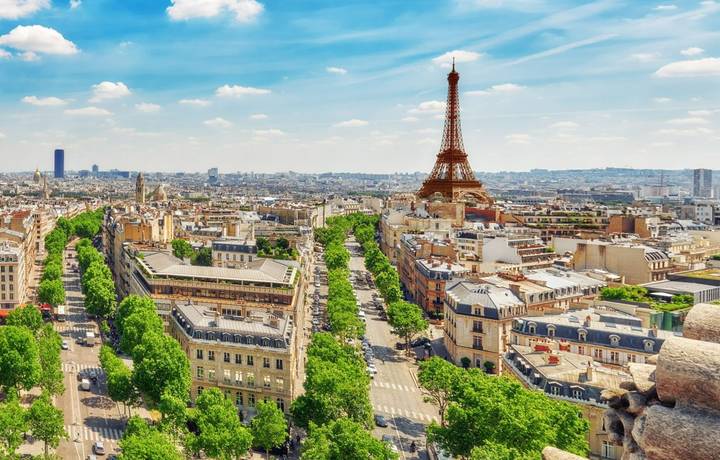 DAY 1 - 4
| 11 - 14 Sep 2021
France's cosmopolitan capital is packed with culture, where the streets ring with romance and live music. Home to world-famous art galleries, cafés, bars and some of the best food in the world, you'll be spoilt for choice with cuisine and entertainment. Catch a show at the Moulin Rouge, visit the Sacre Coeur or go shopping in the chic stores of Champs-Élysées: Paris has something for everyone.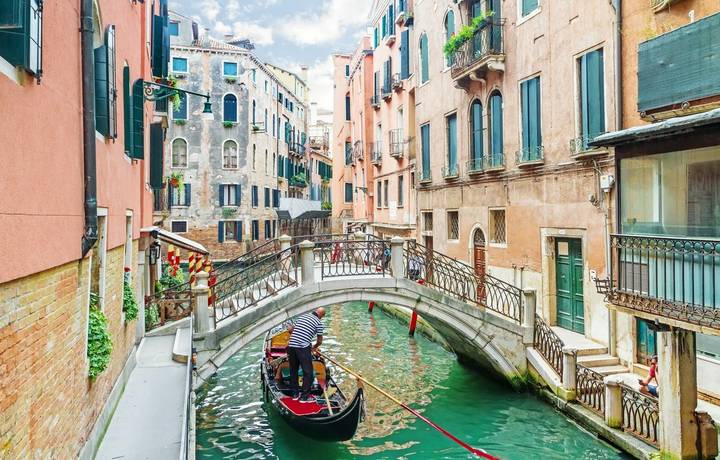 DAY 4 - 7
| 14 - 17 Sep 2021
Discover the secret passageways, dramatic Gothic architecture and the famous Venetian cuisine; all of which contribute to the beauty and intrigue of this enchanting city. Defying both logic and architectural techniques, the city stands as beautiful as it was the day it came into fruition, an incredibly well-preserved network of waterways and grand palazzi. Take a trip on a gondola, an iconic experience and undisputed romantic symbol of this timeless city.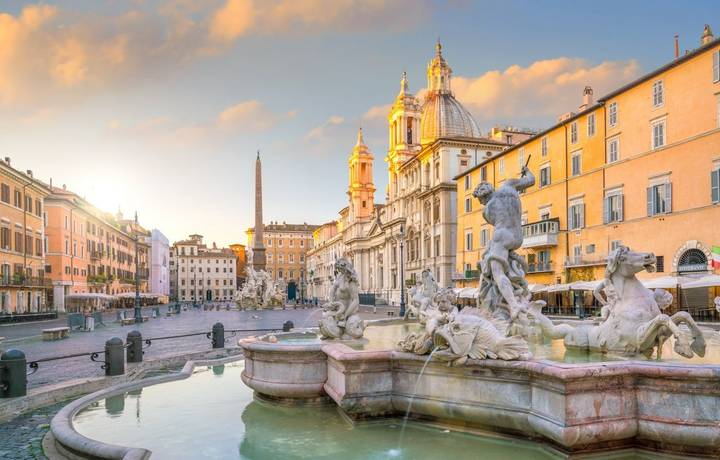 DAY 7 - 10
| 17 - 20 Sep 2021
Explore streets steeped in ancient history, where Byzantine mosaics grace church ceilings and cool catacombs slumber beneath your feet. With three nights in this unforgettable location, you'll be awed by the scale of St Peter's Square at the Vatican and the imposing Colosseum as you quite walk in the footsteps of gladiators. In between chic cafés and serene statues on street corners, you'll find treasures like the Spanish Steps and the Trevi Fountain, where a coin tossed into its shining waters promise a return to Rome.
Your Hotel Information
Peyris Opera - Paris
This stylish three-star hotel is centrally located between Opera Garnier and the Gare du Nord, which means you're in a fabulous location to head out an explore the surrounding attractions including Galeries Lafayette, Les Halles and Palais Garnier. The hotel is also conveniently situated within walking distance of public transport. Rooms are fashionably decorated in striking monochrome, with vibrant splashes of bold colour for a boutique hotel feel and feature flat-screen TVs, free WiFi access, air-conditioning and high-quality bedding.
General Information
Transfer from the airport: Approx. 47 minutes
Number of rooms: 50
Complimentary WiFi
Air conditioning
24-hour Bar
Laundry service
Buffet breakfast
Hotel San Cassiano Residenza d'Epoca Ca'Favretto - Venice
Overlooking the magical sight of the Grand Canal, the Hotel San Cassiano, is an elegant four-star hotel in the centre of Venice and was the former home of one of the most important Venetian artists of the 19th century, Giacomo Favretto. This luxe hotel, set in a 14th century building, is just an eight minute walk from the striking Rialto Bridge and 15 minutes from Piazza San Marco. Decorated with Venetian style furnishings and floor-to-ceiling windows, it's a hotel that evokes the epitome of authentic Venice. Enjoy a buffet breakfast of continental and international cuisine in the splendid dining hall, savour a drink in the cosy courtyard and embrace the charm of the Santa Croce district.
General Information
Transfer from the airport: Approx. 25 minutes
Number of rooms: 35
Complimentary WiFi
Air conditioning
Room Service
Bar
Restaurant
Buffet breakfast
24-hour front desk
Emona Aquaeductus Hotel - Rome
Located in Via Statilia 23, facing the aqueduct built by Emperor Nero, the Hotel Emona Aquaeductus enjoys a unique setting. Enjoy a walk through the winding avenue to the entrance of the hotel where you'll cross the remarkable Mediterranean garden to the cottage, here you'll be met with a welcoming staff and a romantic atmosphere. Perfectly placed for those looking for a relaxing stay, away from the bustle of the city, and yet close enough to public transport so you can venture out and explore Rome's fascinating highlights including the Spanish Steps, Trevi Fountain and the Colosseum.
General Information
Transfer from the airport: Approx. 44 minutes
Number of rooms: 23
Complimentary WiFi
Air conditioning
Room Service
Bar
Restaurant
Buffet breakfast
24-hour front desk
Hot tub
regional flights available at a supplement