All-Inclusive
4* Riu Creole Mauritius
All-Inclusive Stay
Book Now for Feb - Oct 2021
Get the full experience...
Bask in the serenity and gentle sea breeze of coastal Mauritius at the fabulous Hotel Riu Creole, a stunning accommodation on the island's Le Morne peninsula. This area is easily one of the most beautiful in the country and the hotel itself lies on a heavenly beach on which you can wade into the sun-warmed water, play volleyball or simply work on your tan. Rooms here are spacious, stylish and contemporary and there are three restaurants to choose from offering local and international cuisine, as well as three bars.
Relax and find rejuvenation at the Renova Spa or swim a few gentle laps in one of the two spacious pools. For golfers the Paradis Golf Club is just next door, and there are plenty of water activities to immerse yourself in, from snorkelling to Kayaking.
A short drive away from the hotel is the Black River Gorges National Park, which is a must-visit for wildlife-lovers. Here you'll find dense forest and rolling hills that are home to fruit bats, monkeys and wild boar, plus an abundance of flowering plants that imbue the area with colour.
For more fascinating flora, you could head to the Pamplemousses Botanical Garden in the north of the island where you'll find giant lily pads and a number of trees that have been planted by world leaders and royalty. It's one of the oldest botanical gardens in the world.
You could also visit the capital, Port Louis, a city full of French colonial buildings and lively markets, and where you could find out about the island's history at the Blue Penny Museum.
Package Includes
All flights, taxes & airport to resort transfers
Hotel Stay
7 night all-inclusive four-star hotel stay in Mauritius at the Riu Creole
24 hour all-inclusive: all meals, all alcoholic and non-alcoholic beverages
1 introductory scuba lesson
Entrance to the night club
Use of all spas, Jacuzzi, Hammam and gym
Riu evening programme with shows or live music daily
Karaoke several times a week
Snorkelling
No visa required for South Africa passport holders
At a glance
Departing Feb 21 - Oct 21
Prices from
Standard
Price based on 11 Sep 2021 departure
Here to help
Call to book:
0861 666 481
Opening hours:
Mon to Fri: 9am - 5pm
All-Inclusive
The all-inclusive basis gives you the freedom leave your credit cards and cash behind and enjoy the array of food on offer at the several restaurants hers, serving a mix of Indian, Mauritian and international cuisine, as well as that perfectly mixed cocktail to be enjoyed at sunset – or whenever you like.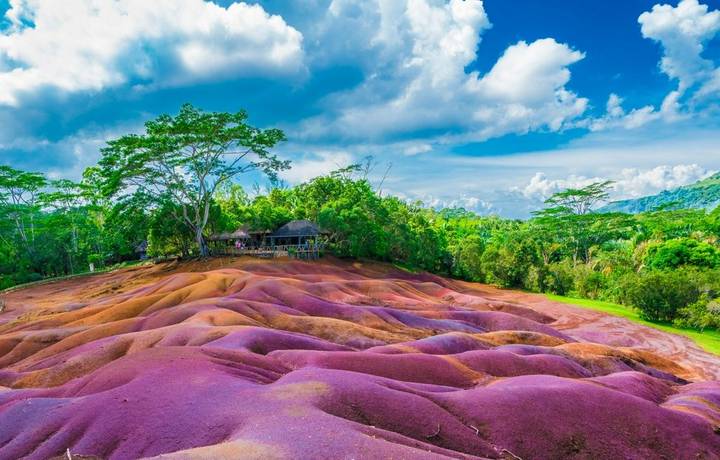 DAY 1 - 3
| 13 - 15 Feb 2021
Mauritius, a true slice of paradise, steals your heart away from day one. Let your toes curl in the soft sand and wade into the tepid waters Indian Ocean. Escape to the Black River National Park and seek out the Waterfalls of Chamarel, which have a height of 83 metres and are surrounded by the dense vegetation of Black River Gorges. Admire views of the tumbling cascades from the upper deck at the Chamarel Seven Colored Earth Reserve or wander down the trail and relish shallow-water swimming at the bottom of the falls.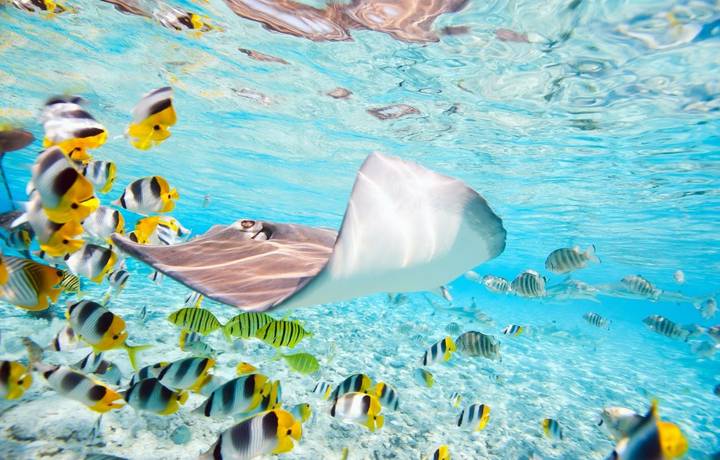 DAY 4 - 5
| 16 - 17 Feb 2021
Surrounded by glittering, azure waters, Mauritius is a snorkelling haven where you can delve beneath the surface and explore the Indian Ocean's colourful marine life. At Pointe aux Piments, on the west of the island, spot long-nosed filefish, butterflyfish, goatfish, scribbled pipefish and so much more. If you're a confident swimmer, you can snorkel to depths of around 10 metres where you could see hawksbill turtles.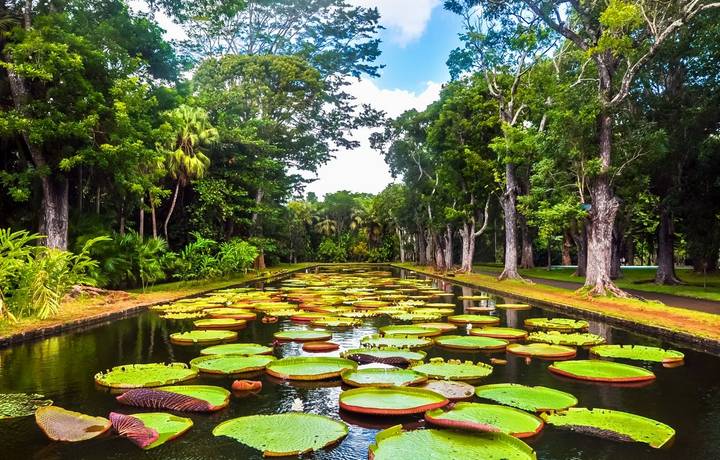 DAY 6 - 7
| 18 - 19 Feb 2021
Not all the attractions here are of the marine kind. At Sir Seewoosagur Ramgoolam Botanical Garden, also known as Pamplemousse Botanical Garden, you'll find more than 650 varieties of exotic plants, including the famous Baobabs, stretching over endless acres of land. It also boasts a plethora of medicinal plants and a large aromatic spice garden. Lose yourself in nature as you roam the park. Some of the main attractions include the 85 different varieties of palm trees and the Giant Water Lilies floating in tranquil ponds.
Your Hotel Information
Riu Creole Mauritius
Situated on the Le Morne peninsula, in the southwestern corner of Mauritius, you'll be ideally placed to discover all this island paradise has to offer during your relaxing, seven night stay at Hotel RIU Creole. Imagine waking up to beachside bliss and tucking into fresh cuisine from one of the three restaurants, before relaxing on the beach or unwinding in the spa. Whether you're keen to relax in the pool, scuba dive or dance the night away, this all-inclusive hotel has everything you're looking for.
General Information
Outdoor pools
Spa services
Beach front
3 restaurants
Water sports & activities
Discotheque & karaoke
Daytime and evening entertainment
Free WIFI
Prices & Departures
regional flights available at a supplement