All-Inclusive
4* Radisson Blu Poste Lafayette Resort & Spa Mauritius
All-Inclusive Mauritius Stay
Book Now for Jun - Oct 2021
Get the full experience...
Pearl-white sand, enchanting lagoons and colourful reefs make every photograph taken in Mauritius look postcard-perfect. The island, ringed by coral and dotted with mountains, is known for its wonderful attractions and gastronomic delights. Snorkel in the clear seas, stroll the stunning botanical gardens or simply laze beside the ocean and enjoy freshly caught fish. Mauritius is a rich melting pot of colours and tastes and its laid-back vibe guarantees an oasis of tranquillity.
Your holiday is further enhanced by a fabulous all-inclusive beach-side hotel stay. This adult-only accommodation offers a serene tropical retreat, with the waters of the Indian Ocean just a stone's throw away. Located on the north-eastern coast of Mauritius, the Radisson Blu Poste Lafayette offers breath-taking views as well as easy access to local attractions such as the Bras D'Eau National Park and Flacq Market. With three restaurants, a spa, swimming pool and beach bar, this is the perfect place to relax and unwind. There's even a local lagoon where you can try your hand at fishing with a bamboo rod supplied by the hotel.
Elsewhere on the island, you could visit major attractions like the Black River Gorge National Park, teeming with wildlife and beautiful waterfalls within untamed terrain. There are plenty of hiking trails and picnic areas. The Pamplemousses Botanical Garden is another place where you'll find a large selection of flora and fauna, although many of the species have been imported from around the world. You could even sample Mauritian city life and see old colonial architecture in the lively capital, Port Louis.
Package Includes
All flights, taxes & airport to resort transfers
Hotel Stay
7 night all-inclusive four-star hotel stay in Mauritius at the Radisson Blu Poste Lafayette Resort & Spa
Adult-only hotel
Complimentary water sports such as snorkeling, snorkeling trails, kayaking, stand up paddle and diving initiation
Guest experiences including yoga sessions and outdoor cinema
A palette of signature resort activities and culinary delicacies to experience at Radisson Blu Poste Lafayette and their adult-only sister hotel Radisson Blu Azuri (transport included)
No visa required for South Africa passport holders
At a glance
Departing Feb 21 - Oct 21
Prices from
Standard
Price based on 11 Sep 2021 departure
Here to help
Call to book:
0861 666 481
Opening hours:
Mon to Fri: 9am - 5pm
Blissful Beaches
Savour barefoot bliss and the gentle ocean breeze on this island's world-class beaches. Mauritius is known for its swathes of soft golden sand fringed by rustling coconut palms. The reality really does live up to the endless idyllic images, plus there's the scenery of the island's rugged interior to provide a dramatic backdrop.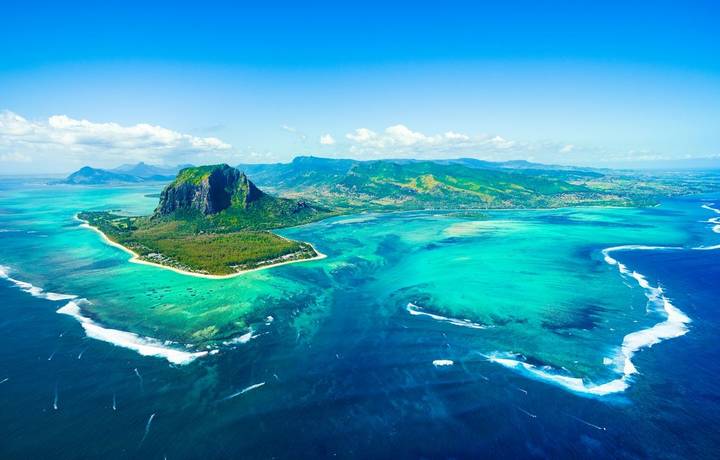 DAY 1 - 2
| 13 - 14 Feb 2021
Mauritius, an Indian Ocean island ringed by coral and dotted with mountains, is renowned for its wonderful natural beauty and gastronomic delights. With pearl-white sand, enchanting lagoons and colourful reefs, it makes every photograph taken there look postcard perfect. It's a place of hammocks strung between swaying palm trees, flying foxes in lush forests and colourful marine life, as well as an oasis of tranquillity.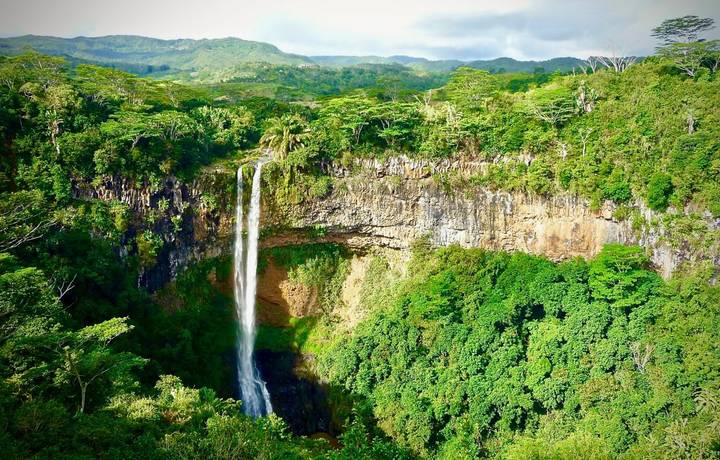 DAY 3 - 4
| 15 - 16 Feb 2021
In the south west of Mauritius lies one of its major attractions: the Black River Gorge National Park. This rippled terrain of humid forests, waterfalls and marshy heathland is home to a range of creatures, from fruit bats to wild boars to chattering macaque monkeys. Packed with trails and picnic areas, it's a wonderful place to explore, whether you're looking for a short, gentle trek or a sweat-inducing hike into the hills.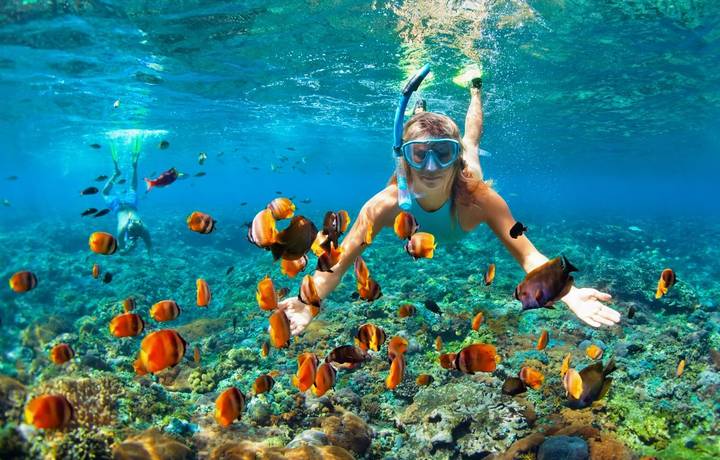 DAY 5 - 6
| 17 - 18 Feb 2021
Surrounded by glittering, azure waters, Mauritius is a snorkelling haven where you can delve beneath the surface and explore the Indian Ocean's colourful marine life. At Pointe aux Piments, on the west of the island, spot long-nosed filefish, butterflyfish, goatfish, scribbled pipefish and so much more. If you're a confident swimmer, you can snorkel to depths of around 10 metres where you could see hawksbill turtles.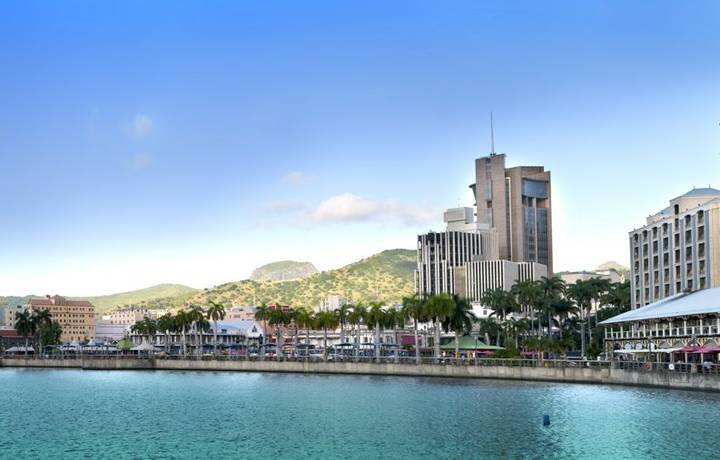 Port Louis, the island's bustling capital, offers a different experience to the peaceful resorts and rugged inland beauty. Find out about the history of Mauritius, including the French and British occupations, at the Blue Penny Museum on the Caudan Waterfront, also home to a craft market selling everything from essential oils to traditional ornaments. In town, look out for the rainbow-coloured Tamil Hindu temple, a remarkable structure embellished with religious deities.
Your Hotel Information
Radisson Blu Poste Lafayette Resort & Spa
This adult-only 4-star accommodation is a gorgeous ocean-front property that features elegant interior design and all modern amenities. Dining options comprise three on-site restaurants, such as Phi, serving up the finest Mauritian and international cuisine. You could even catch your own fish at the local lagoon with your own handmade bamboo rod. Chill out with serene beach yoga, detox treatments at the spa or a swim in the sun-warmed waters of the Indian Ocean.
General Information
Restaurant
Bar/lounge
Swimming pool (heated to 28 degree in winter)
Air conditioning
Free High Speed Internet ( WiFi )
Laundry Service
Concierge Service
Spa
regional flights available at a supplement