Radisson Blu Poste Lafayette Resort & Spa
4* Half-Board
Just a short flight away but very different in character, holidays to Mauritius take you to an island in the Indian Ocean that blends Africa, Indian, European and Asian influences, thanks to its position on a main trading route. This means plenty of diversity, a deliciously different cuisine, lots of culture and the feeling that you're going further afield even though the island is almost right on your doorstep.
You'll find a huge range of hotels here, even if you're on a budget. Similarly, if you're looking to splash out you can get great value for your rand on luxurious resorts that offer plenty of amenities and an all-inclusive board basis, so all your meals, activities and watersports are taken care of.
Show more
Show less
Departing
Apr 2019 - Oct 2019
All flights
All taxes
All transfers
7 night hotel stay at the Radisson Blu Poste Lafayette Resort & Spa
Breakfast & dinner daily
Adult-only hotel
Return flights, taxes & transfers
*No visa required for South Africa passport holders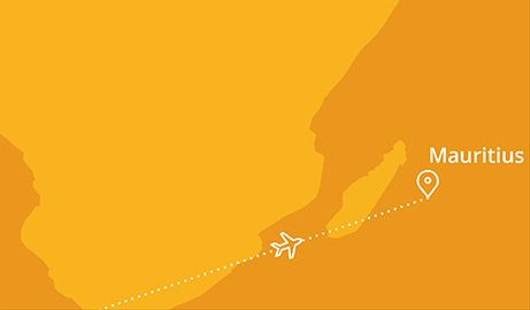 Prices
14 Apr 2019 - 20 Apr 2019 Standard from
R24,999
23 Apr 2019 - 29 Apr 2019 Standard from
R22,999
07 May 2019 - 13 May 2019 Standard from
R20,999
28 May 2019 - 03 Jun 2019 Standard from
R19,999
11 Jun 2019 - 17 Jun 2019 Standard from
R21,499
22 Jun 2019 - 29 Jun 2019 Standard from
R17,999
05 Jul 2019 - 11 Jul 2019 Standard from
R18,999
17 Aug 2019 - 24 Aug 2019 Standard from
R14,999
01 Sep 2019 - 07 Sep 2019 Standard from
R15,999
12 Oct 2019 - 18 Oct 2019 Standard from
R21,999
Phone: 0861 666 481
Contact us
Phone now to discuss and book your trip. Our team of Travel Experts can work with you one on one to personalise your itinerary.
Calls are free of charge.
Mon to Fri: 7am - 6pm
Sat to Sun: 8am - 3pm