All-Inclusive
5* Radisson Blu Azuri Resort & Spa Mauritius
All-Inclusive Stay
Book Now for Jun - Oct 2021
Get the full experience...
Spend seven nights in paradise bliss during this all-inclusive beach break in Mauritius.
A tropical climate, warm glistening waters, tranquil lagoons and pristine soft-sand beaches, the island nation of Mauritius is the epitome of paradise.
Boasting a mountainous interior of the Black River Gorges National Park, home to exotic rainforests, shimmering waterfalls and majestic wildlife; and enveloped in post-card perfect beaches lined with swaying palm trees, it's the perfect choice for a nature escape.
Whilst here, you'll be staying at the five-star Radisson Blu Resort & Spa. Perfectly positioned on a stretch of pristine white sand, this luxury resort is framed by lush mangroves and boasts the world's third largest coral reef.
Staying on an all-inclusive basis, your meals and drinks are included within your stay, you'll also have access to a huge range of included activities and entertainment should you wish to drag yourself away from relaxing on the beach or alongside the sparkling infinity pool! If you're feeling active you could try your hand at beach volleyball, tennis, or bocce balls; or head for the sea and enjoy water sports such as snorkelling, kayaking, stand up paddle boarding, windsurfing or hobby cat.
Package Includes
All flights, taxes & airport to resort transfers
Hotel Stay
7 night all-inclusive luxury five-star hotel stay in Mauritius at the Radisson Blu Azuri Resort & Spa
Complimentary water sports such as snorkelling, kayaking, stand up paddle, laser and hobby cats as well as glass bottom boat trip
FREE guest Wi-Fi
Guest experiences including yoga sessions and outdoor cinema
Shuttle to Flacq Market every Wednesday
Weekly evening entertainment programme
A palette of signature resort activities and culinary delicacies to experience at Radisson Blu Azuri and their adult-only sister hotel Radisson Blu Poste Lafayette (transport included)
Access to the swimming platform located on the turquoise crystal clear lagoon
No visa required for South Africa passport holders
At a glance
Departing Feb 21 - Oct 21
Prices from
Standard
Price based on 11 Sep 2021 departure
Here to help
Call to book:
0861 666 481
Opening hours:
Mon to Fri: 9am - 5pm
Beaches
Pearl-white sand, enchanting lagoons and colourful reefs make every photograph taken in Mauritius look postcard-perfect. The island, ringed by coral and dotted with mountains, is known for its wonderful attractions and gastronomic delights. Mauritius is a rich melting pot of colours and tastes, but its laid-back vibe guarantees an oasis of peace and tranquillity.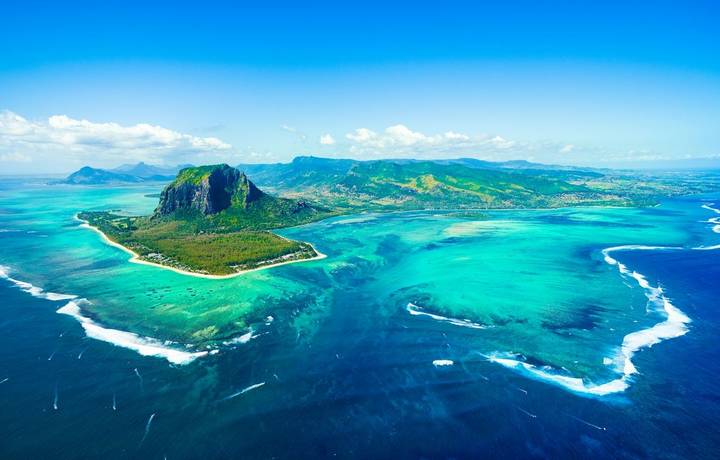 DAY 1 - 2
| 13 - 14 Feb 2021
Today you'll fly to Mauritius, an Indian Ocean paradise consisting of pearl-white sand, enchanting lagoons and colourful reefs. The island, ringed by coral and dotted with greenery-cloaked mountains, it's brimming with nature to explore. Enjoy a boat excursion to spot whales and dolphins, lose yourself in its rainforest heart or discover history at St Aubin, an elegant plantation house on the south coast that is now home to a rum distillery.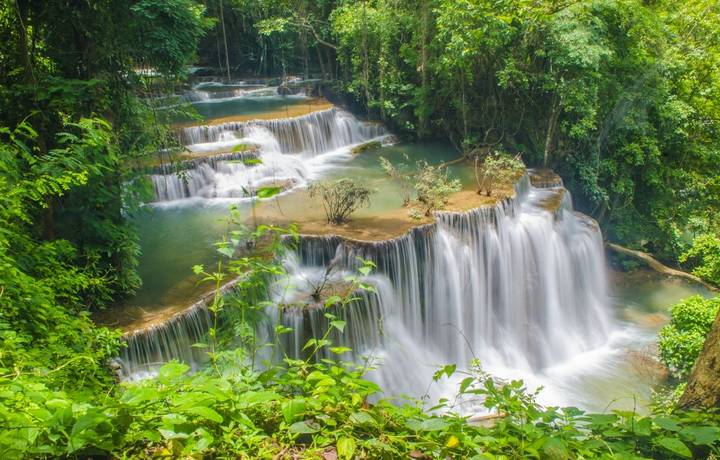 DAY 3 - 4
| 15 - 16 Feb 2021
Blessed with a captivating rich interior of mountains and rainforest, today you could soak up the atmosphere of Black River Gorges National Park. A vast expanse of rolling hills, soaring mountainscapes, deep ravines and cascading waterfalls, it's the perfect chance to connect with nature. Head to the stunning Macchabee Viewpoint in the heart of the park and witness phenomenal panoramic views, drink in the sights and sounds of the tumbling Alexandra Falls, from which you can see the mystical cloud forest of Mount Cocotte and amble through the dense rainforest, home to flying foxes.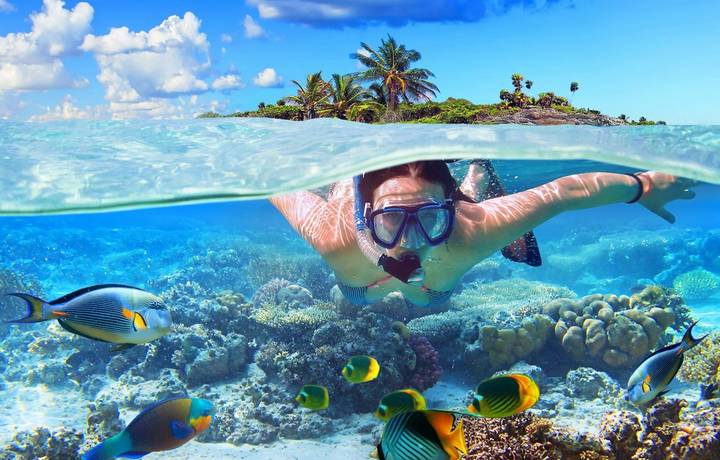 DAY 5 - 6
| 17 - 18 Feb 2021
Surrounded by glittering, azure waters, Mauritius is a haven for snorkellers and offers incredible opportunities to delve beneath the surface and explore the Indian Ocean's colourful marine life. Escape to Ile Aux Cerfs Island, known in English as the deer island, which stretches over 100 hectares of land and boasts some of the world's most beautiful beaches. This sensational island is a highly recommended location for snorkelling due to its mesmerising coral reef filled with breathtaking marine life; keep your eyes peeled for multi-coloured fish, vivid corals and delicate shells.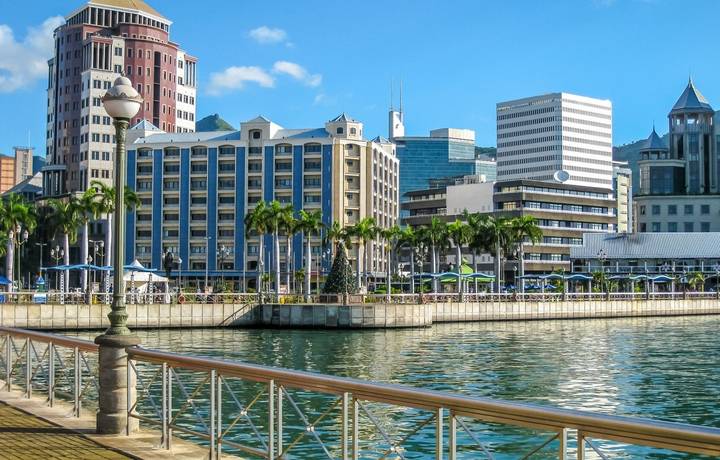 The capital of Mauritius, Port Louis offers something for everyone. Shopaholics will have their cravings satisfied in every way, birdwatchers will be fulfilled at Casela Bird Park and water enthusiasts can head straight for the island's beaches including La Cuvette or south-easterly Blue Bay Beach, which is ideal for bathing, windsurfing and sailing. If it's culture you're looking for, enjoy a walk along the charming waterfront, where you could stop for a bite to eat in one of the many eateries, serving anything from Indian cuisine to traditional Mauritian fare.
Your Hotel Information
Radisson Blu Azuri Resort & Spa
Located on the beautiful beach of Riviére du Rempart, the five-star Radisson Blu Azuri has two beautiful outdoor pools, a spa and a supervised kids' club. Ideally located for exploring the island, it's the perfect base for your all-inclusive, dream holiday to Mauritius. Sophisticated and stylish interiors give the resort a contemporary and fresh feel, while complimentary WIFI throughout the hotel and on the beach allows you to stay connected with your friends and family at home. The resort also offers a range of guest experiences including yoga sessions, a complimentary shuttle to Folkoric Flacq Market every Wednesday, Kayak River Safari, Star Gazing, Outdoor Cinema and more.
General Information
Transfer from the airport: Approx. 15 minutes
Number of rooms: 100
Complimentary WiFi
Spa
Air conditioning
Three Restaurants
Pool Bar
Two Outdoor Pools
Room Service
Laundry Service
Beach access
24-hour front desk
Buffet breakfast
regional flights available at a supplement