Cruising

Holiday
Magic of the Mediterranean & Barcelona Discovery
Includes a 2 night hotel stay in Barcelona
Get the full experience...
Fly to Barcelona for a two-night stay in the Catalan capital, known for its superb coastal location, maze-like Gothic Quarter and the unmistakeable architecture of Antoni Gaudi. His work, especially the uncompleted La Sagrada Familia, is synonymous with the city. Sample the world-renowned Catalonian cuisine, including hearty stews and spicy sausages, and explore world-class art at the Picasso Museum before embarking the brand-new Toscana for a Mediterranean cruise.
You'll first stop at Majorca, a favourite year-round holiday island blessed with golden beaches and a lively nightlife. From here you'll head to Palermo in Sicily, which has been influenced by everyone from the Greeks to Arabs during its eventful history.
Civitavecchia, your next destination is the gateway to Rome, a living museum of UNESCO World Heritage Sites such as the Pantheon, Trevi Fountain and the mighty Colosseum, where Gladiators once battled. Enjoy alfresco dining, sip an espresso and watch Vespa-riding locals zip by on the ancient cobblestones.
Further north along Italy's scenic coast you'll discover Savona, where the explorer Christopher Columbus spent a large part of his life. A number of grand buildings from its wealthy past remain in good condition, such as the Priamar Fortress, while there are also beaches within walking distance of the city centre.
Your final destination before returning to Barcelona is Marseille on France's south coast. This city is a bustling cultural melting pot where you're as likely to find Arabic flatbreads as a baguette. Overlooked by the towering Notre-Dame de la Garde which stands at the highest point of the city, it's a place that oozes character. Find vibrant street art, art deco buildings and be sure to taste enticing seafood dishes like bouillabaisse.
Package Includes
All flights & taxes
Cruise
7 night full-board cruise on board Costa Toscana with all meals and entertainment
Hotel Stay
2 night four-star stay at the Hotel Ciutadella Barcelona with breakfast
At a glance
Departing Dec 21 - Mar 22

Prices from
Inside
Price based on 22 Jan 2022 departure
Outside
Price based on 22 Jan 2022 departure
Balcony
Price based on 22 Jan 2022 departure
Here to help
Call to book:
0861 666 481
Opening hours:
Mon to Fri: 9am - 5pm
Barcelona
The beating heart of Catalonia, Barcelona is a city with a distinct cultural heritage and a wealth of attractions that keeps people coming back for more. From the curious works of Antoni Gaudi to the timeless surroundings of the Gothic Quarter to the Sagrat Cor on Tibidabo Hill, it's a city that always catches the eye.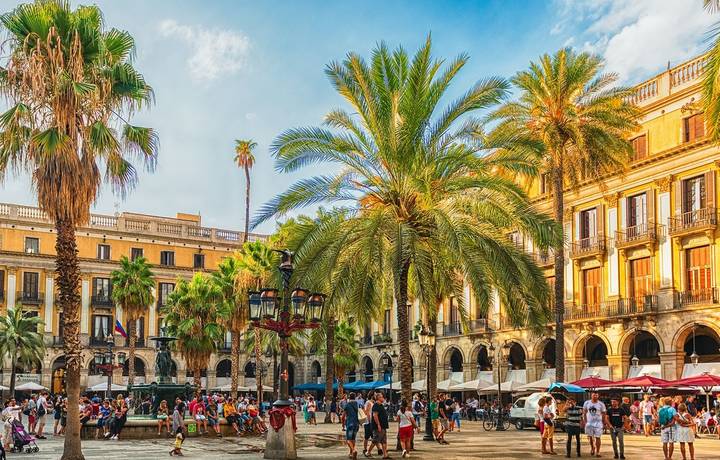 The Catalan capital is one of Spain's favourite cities. Visit Antoni Gaudi's inspiring La Sagrada Familia with its ornate spires, explore exciting food markets or head to the beautiful beaches within walking distance of the city centre. Why not explore the Museu Nacional d'Art de Catalunya, which offers a stunning view over the city and houses Spain's largest collection of Catalan art.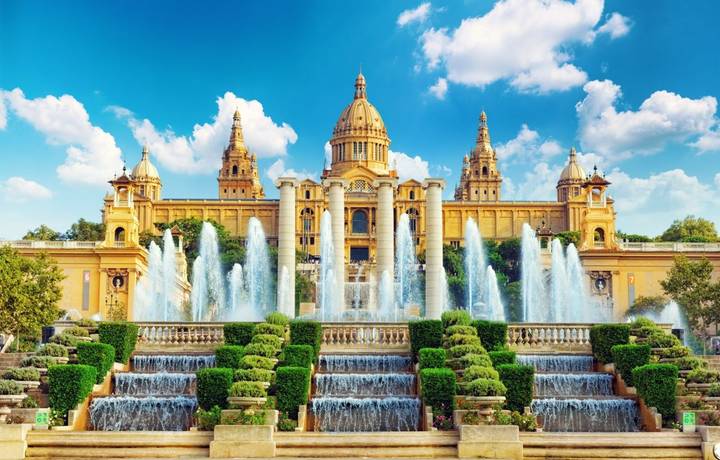 With another day in Barcelona, explore the warren of cobble-stone streets and shaded courtyards that make up the historic Gothic Quarter. It's a district that's also well known for its restaurant and bar scene. The Picasso Museum houses the largest collection of the pioneering artist's works and is a must for culture vultures, while you could also wander the city spotting the rest of Gaudi's masterpieces – from colurful rooftops to residential buildings.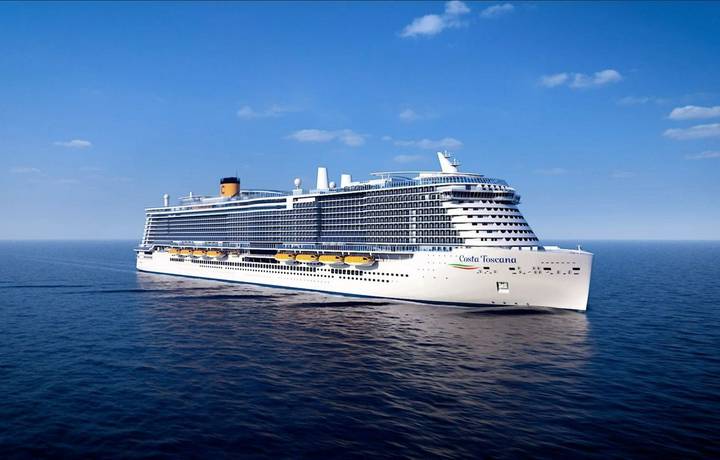 Barcelona
- Embark Costa Toscana
Named after the beautiful region of Italy, Toscana is part of Costa's Excellence-class and its newest ship. True to its roots, you'll find décor inspired by Italian art, culture and landscapes, as well as premium sports facilities, relaxing spa treatments and diverse entertainment options. It's set to be one of the largest ocean liners in the world, measuring 337 metres in length and carrying 6,554 passengers.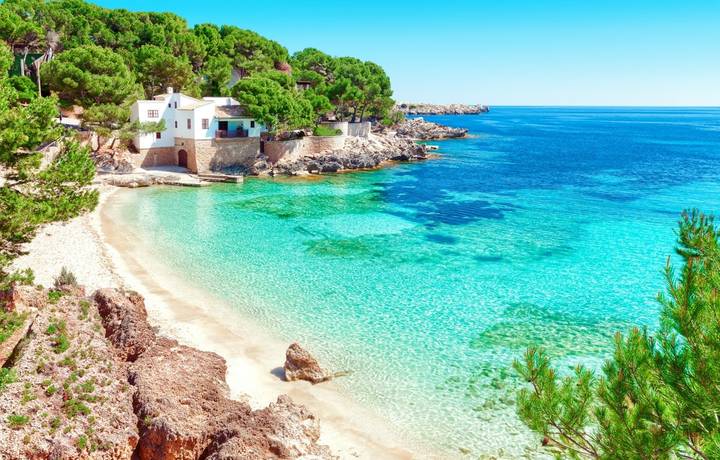 Majorca is one of the best-loved holiday destinations in the Mediterranean, with glittering seas, soft sandy beaches and almost guaranteed sun. Away from the usual coastal entertainments you'll see spectacular cliffs, deserted coves and stalactite-filled caves. And after a day filled with adventure, find a sun lounger and relax or seek out a little local flavour with a visit to the beautiful capital, Palma.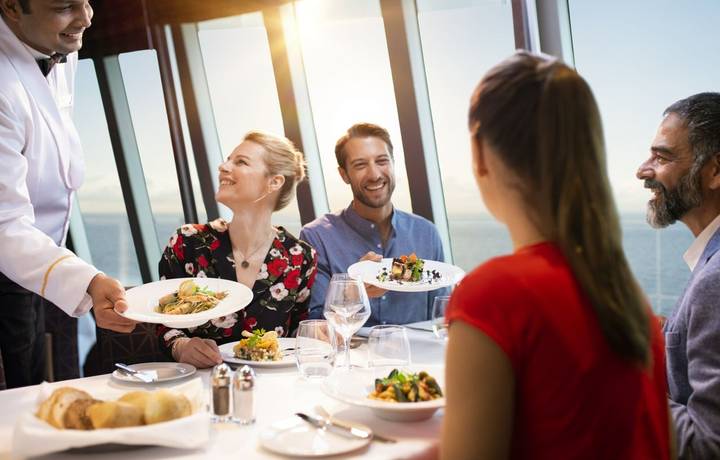 With over 16 dining and drinking venues to choose from on Toscana, you'll never eat in the same place twice during your fabulous Mediterranean voyage. Enjoy authentic Italian pizza, Tuscan classics and Japanese Teppanyaki, or create your very own dish at the innovative speciality restaurant, Laboratorio Del Gusto.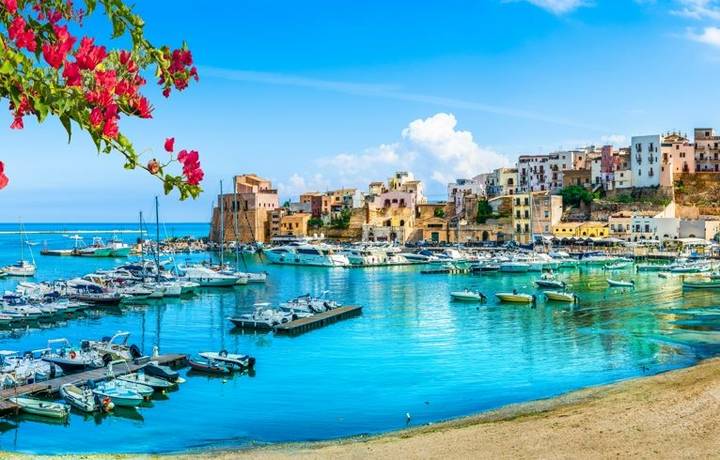 Visiting Palermo, the capital of Sicily, is to travel in time through different eras and cultures. Arabesque domes sit alongside baroque churches and busy markets are a feast for the senses. This island off Italy's south coast is full of unforgettable scenery and some of the best food in the country. You can also view the spectacular Mount Etna, looming in the distance.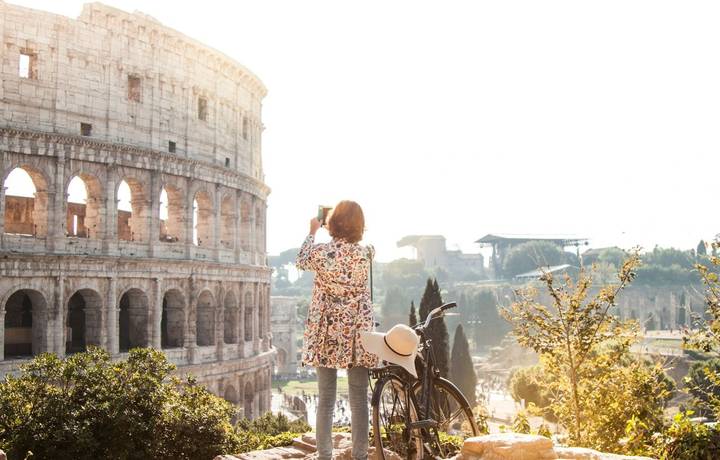 From the port of Civitavecchia head to Italy's once-mighty capital Rome, full of UNESCO World Heritage Sites such as the Colosseum, the Pantheon and the heart-stoppingly beautiful Trevi Fountain. Experience la dolce vita for yourself by walking around Trastevere where you'll see sights familiar from the movies and family-run trattorias on every street corner. Enjoy a gelato or espresso at a café and watch the rich tapestry of life pass by, just like the locals.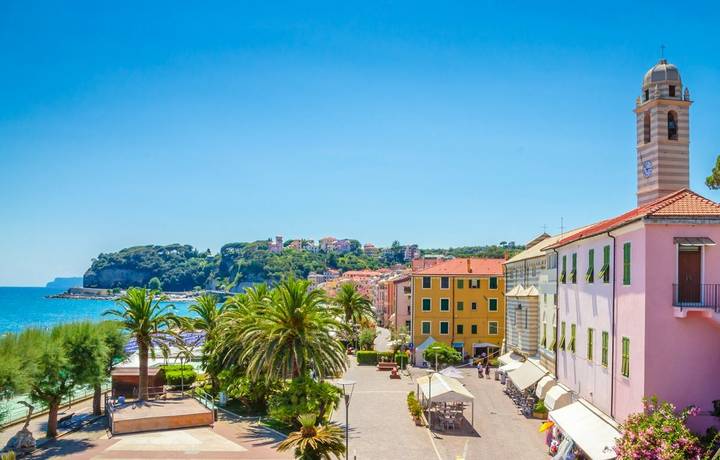 Savona, on Italy's north-west coast, is where the explorer Christopher Columbus spent a large part of his life. Explore grand buildings from its wealthy past, including the Priamar Fortress, while there are also beaches within easy walking distance of the city centre. The sprawling port of Genoa is just along the coast and is historically one of the busiest ports in the Mediterranean.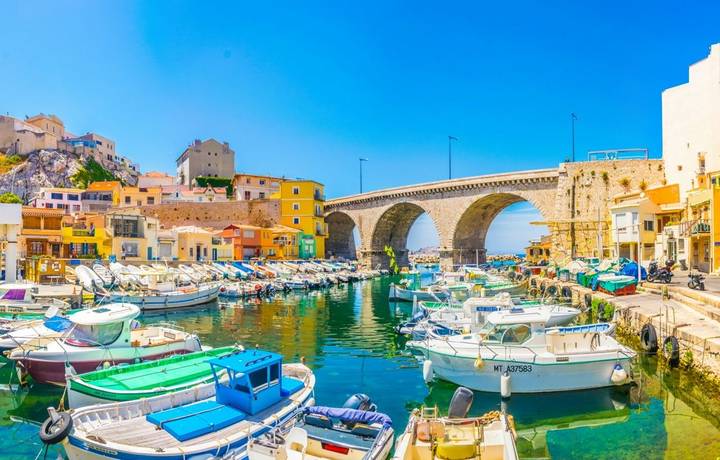 Amble by the old port and enjoy the fresh sea breeze as you delve deeper into this multicultural city, full of salty maritime charm. Visit the Palais Longchamp, one of the oldest museums in Marseille which contains both an art and a natural history museum, and head up to the beacon-like Notre-Dame de la Garde for panoramic views of the city and the Mediterranean Sea beyond. From street art to tiny alleyway bars, Marseille dances to the beat of its own drum.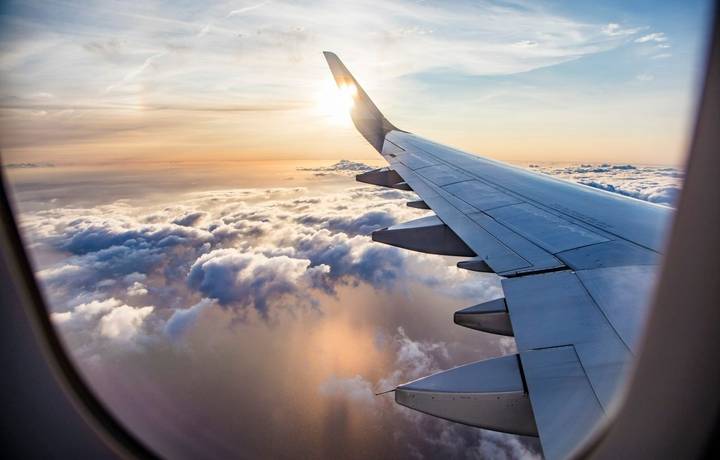 Barcelona
- Disembark Costa Toscana and fly home
Today you'll disembark Costa Toscana and fly home.
Welcome aboard the Costa Toscana
Debuting in 2021, Costa Toscana will become Costa Cruises' new flagship alongside sister ship Costa Smeralda. Named after the Tuscany region of Italy, Costa Toscana will celebrate the very best of Italy, with several dining venues and partnerships with Italian celebrity chefs. Costa Toscana will also be home to multiple bars, a luxury spa complete with 16 treatment rooms, a water park with waterslides, four pools and dedicated kids' clubs. In the evening, the ship comes to life with live music, high-energy shows at the theatre and live sporting entertainment.
Entered service: 28/06/2021
Tonnage: 183,000
Number of Decks: 20
Passenger Capacity: 6,554
Total Crew: 1,678
Number of Cabins: 2,641
Wheelchair Accessible Cabins: Yes
Number of Pools: 4
Number of Restaurants: 16
Kids Club: Yes

Entered service: 28/06/2021
Tonnage: 183,000
Number of Decks: 20
Passenger Capacity: 6,554
Total Crew: 1,678
Number of Cabins: 2,641
Wheelchair Accessible Cabins: Yes
Number of Pools: 4
Number of Restaurants: 16
Kids Club: Yes
Prices & Departures
regional flights available at a supplement