Kingdom Hotel in Victoria Falls
4* Bed & Breakfast
Victoria Falls is considered one of the seven natural wonders in the world and it isn't difficult to see why. With the falls roaring over craggy cliffs, it is the world's largest curtain of falling water, creating a billowing mist, gifting it the local name 'The Smoke That Thunders'. Not only is it a feature of incredible natural beauty, it is the lifeline to lush Victoria Falls Rainforest because the mist from the falls coalesces into rain clouds, feeding the delicate ecosystem with rainfall every day. As if creating this phenomenon wasn't enough, it boasts a 'Moonbow' which, due to bright moonlight, creates a rainbow at night. The wonders here never cease and neither will your awe of this stunning feature.
Not more than a kilometre away from Victoria Falls, The Kingdom Hotel is perfect for sightseeing and relaxing. It displays true African-style architecture with its thatched roofs and Zimbabwe teak, making you feel like you have truly begun your holiday. This design is prominent in White Waters Restaurant where you will have breakfast under high ceilings and beside open arches that lets in the fresh Zimbabwean air. After visiting Victoria Falls, you could take a refreshing dip in one of the three swimming pools with a drink from the pool side bar. Regardless of where you room is, you'll enjoy either tranquil views of the lake or the wild bush behind the hotel, making you feel as if you are deep within the jungle. Settle back in bliss and let The Kingdom Hotel take care of you.
Show more
Show less
All flights
All taxes
All transfers
2 night 4* stay at the Kingdom Hotel in Victoria Falls
Breakfast daily
Return flights, taxes & transfers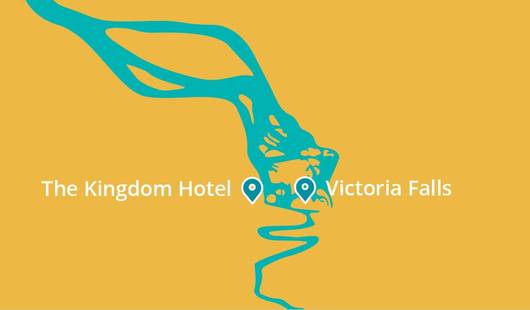 Contact us
Phone now to discuss and book your trip. Our team of Travel Experts can work with you one on one to personalise your itinerary.
Calls are free of charge.
Mon to Fri: 9am - 6pm
Sat: 9am - 4pm, Sun: 10am - 4pm