Japan's Iconic Cherry Blossom & Mount Fuji Explorer
Includes hotel stays in Hong Kong and Tokyo
Fully Escorted Mount Fuji Tour during Cherry Blossom Season
Get the full experience...
Fly into bustling Hong Kong where you'll enjoy a one-night hotel stay at one of the Far East's most enthralling destinations. Known for its atmospheric harbour overlooked by the heights of Victoria Peak, Hong Kong is awash with sights and full of surprises, from the markets of Kowloon to the delicious Cantonese cuisine.
Here you'll embark Noordam for your cruise to Tokyo, taking in some of the region's favourite destinations along the way. With two days at sea, make the most of the ship's abundant musical venues and diverse dining options as you head into these captivating waters of the Orient. You'll first stop at Shanghai, China's commercial hub and a city where grand, European-influenced architecture sits beside ornate temples. Take in the Bund waterfront area to see neoclassical buildings, and see the famous Oriental Pearl Tower lit up at night.
You'll then sail to Nagasaki with its European influences and fascinating Atomic Bomb Museum, giving you an insight into the city's poignant history. Reaching Busan in South Korea, you could explore the 'Machu Picchu of Busan' with a visit to the enthralling Gamcheon Culture Village, while cosmopolitan Fukuota in the far south-west of Japan is home to the Kawachi Fuji Garden with its beautiful floral tunnel.
You'll then enjoy a few hours of scenic cruising as you sail the Kanmon Strait, a stretch of water that has a long sea-trading history and is home to several ports, old and new, before stopping at Himeji. This mountain-fringed city features a traditional Japanese castle that is one of the country's finest, and it's also a great place to see the cherry blossom.
After stops at Osaka, where you'll find Japan's oldest Buddhist temple and some of the country's most delicious sake, and then Shimizu, with Mount Fuji looming in the distance, you'll finally disembark in Tokyo. Japan's neon-lit capital, where you'll spend two nights in a hotel, is one of the world's most dynamic and endlessly fascinating cities.
On your second day, take an unforgettable tour to marvel at Mount Fuji in all its iconic glory. This sacred landmark has inspired, writers, painters and even samurai warriors over the centuries. Ride the Hakone Ropeway cable car for incredible panoramic views, take a boat ride across nearby Lake Ashi and glide back to Tokyo on the famous Bullet Train.
Package Includes
All flights, taxes & transfers
Fully Escorted Tours
Tour of Mount Fuji including the Hakone Ropeway cable car
Boat trip across Lake Ashi
High-speed bullet train to Tokyo
Cruise
14 night full-board luxury cruise on board Noordam
Overnight in port in Shanghai
Hotel Stays
1 night four-star hotel stay in Hong Kong at The Cityview with breakfast
2 night four-star hotel stay at the Grand Nikko Tokyo Daiba
At a glance

Prices from
Inside
Price based on 27 Feb 2022 departure
Ocean View
Price based on 27 Feb 2022 departure
Verandah
Price based on 27 Feb 2022 departure
Suite
Price based on 27 Feb 2022 departure
Here to help
Call to book:
0861 666 481
Opening hours:
Mon to Fri: 9am - 5pm
Cherry Blossom
A long-established part of Japanese culture and riddled with symbolism, cherry blossom season in Japan isn't just a magical visual spectacle; it's a sacred event. You'll find cherry blossom designs on everything from kimonos to curtains here, and the sight of hundreds of these trees when in full bloom is something to behold.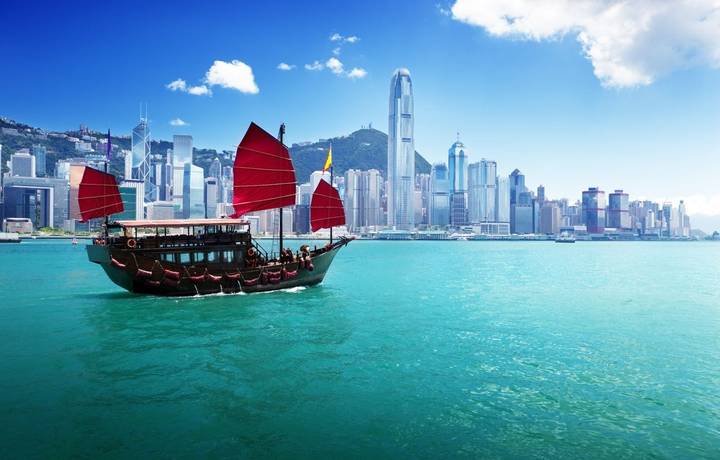 Famed for its densely packed skyline wedged between forested hills and an iconic harbour dotted with junk boats, Hong Kong is one of the Far East's most celebrated cities. Here you'll find colonial architecture sitting alongside geometrical designs like the Bank of China Tower. Take a tram up to The Peak, Hong Kong's highest point, and admire views of the harbour, or delve into bric-a-brac of every description at the night market on Temple Street.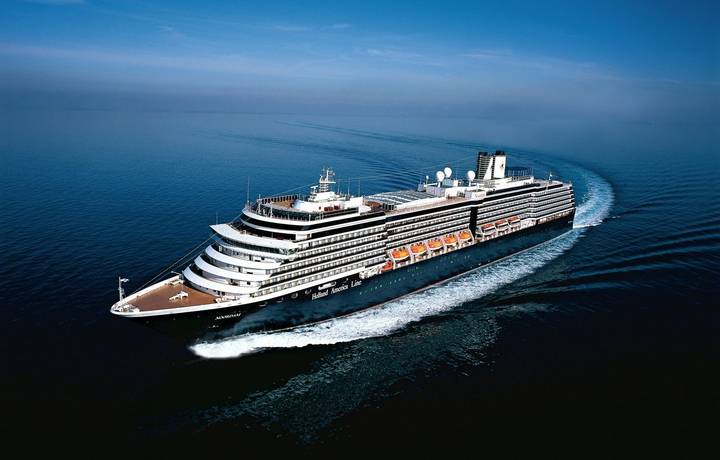 Hong Kong
- Embark Noordam
Today you'll embark Noordam where you'll discover its superb blend of classic décor and contemporary amenities. Watch out for museum-quality paintings along with contemporary art and iconic photography of musical legends as you walk around the public areas. You can also dine in one of several excellent restaurants, experience impeccable service and enjoy a feast of live music experiences during your time at sea.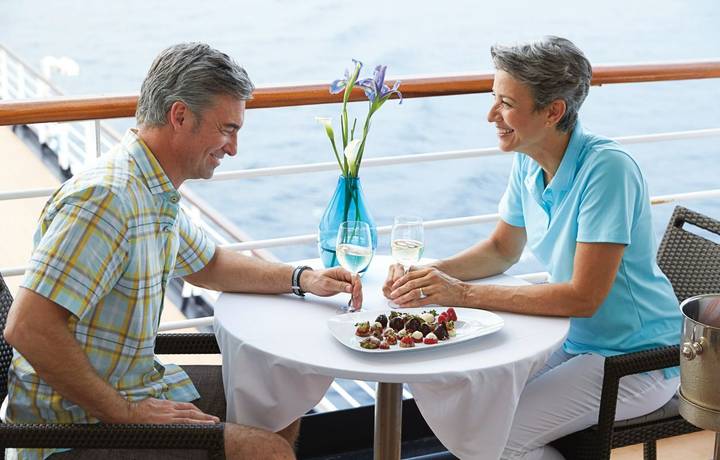 Dining on Noordam offers something for all tastes, whether it's a perfectly cooked steak at the Pinnacle Grill, Italian classics at Canaletto – where fresh pasta is made every day – or the exquisite multi-course menu at The Dining Room, the flagship venue with its carefully curated wine list. You could even eat pool-side at Dive-In, known for its gourmet hot dogs.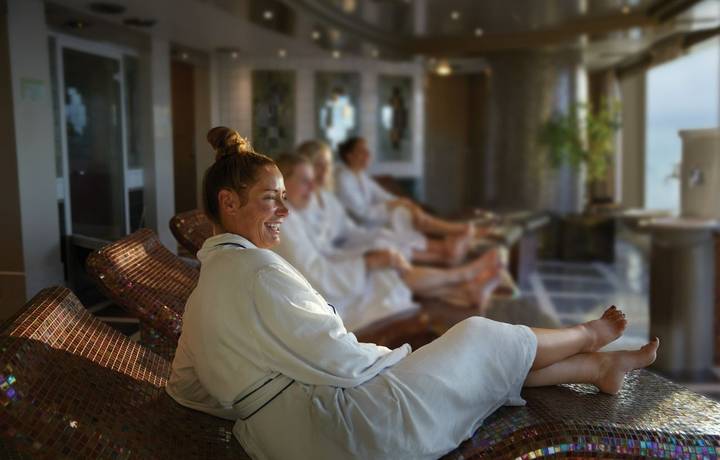 You'll have another day at sea to wind down and relax. So why not head for the sanctuary of the Greenhouse Spa & Salon? Here you'll find a menu comprising facial treatments featuring premium, naturally sourced ingredients, massages that use established techniques gleaned from around the world and much more.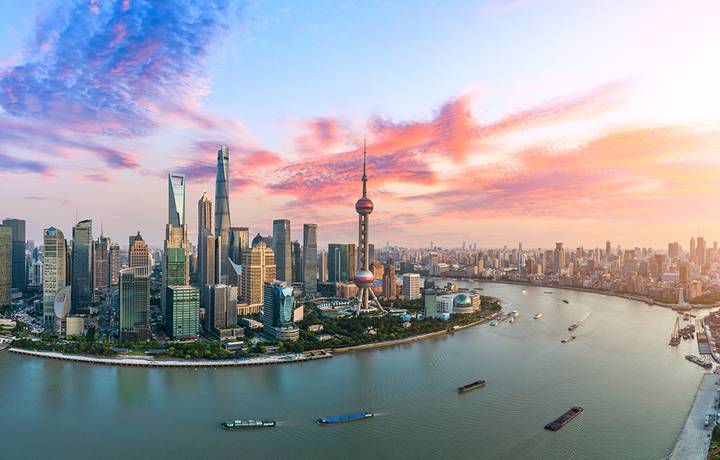 DAY 5 - 6
| 3 - 4 Mar 2022
Shanghai (Overnight in Port)
The dazzling cityscape of Shanghai offers up a heady blend of the old and the new, from elaborate old tea houses to the distinctive skyline of its business district, Lujiazui, as well as the grand facades of the Bund, a historic waterfront area. Few cities evoke such a strong sense of history, awe and atmosphere. Seek serenity in the Yuyuan Gardens located in the Old City, explore the pop-up boutiques and shop for antiques, ceramics and unique jewellery – or discover culture in the Shanghai Museum.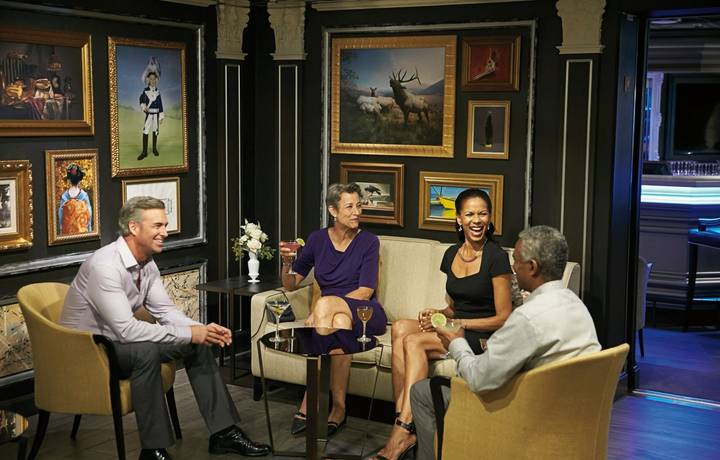 Recap on your adventure so far in one of the many diverse bars and lounges on board. You could choose from the refined ambience of the Explorer's Lounge with its exquisite cocktails or sing along to the in-house pianist at the Piano Bar. The casual Crow's Nest can be found at the top of the ship and affords panoramic views.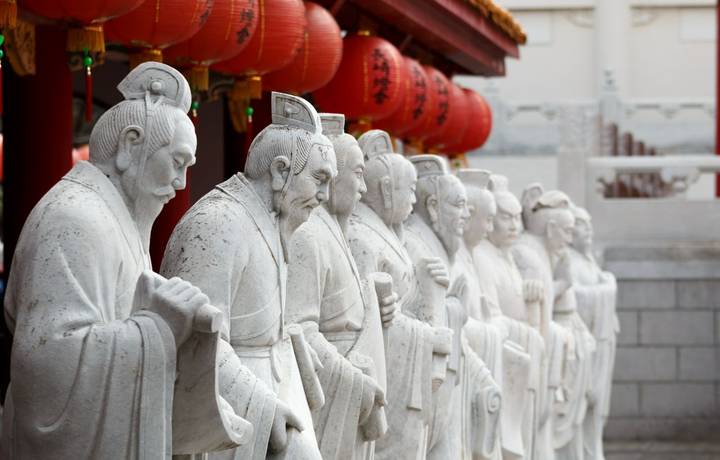 Nagasaki is one of Japan's most photogenic cities, set before a backdrop of stunning mountains. It has one of Japan's most complex histories due to the influences of the Spanish, Dutch and Portuguese - all of which can be seen around its bustling streets. The Atomic Bomb Museum gives you an insight into the devastation it suffered during World War II and the fortitude shown by its people to rebuild the city.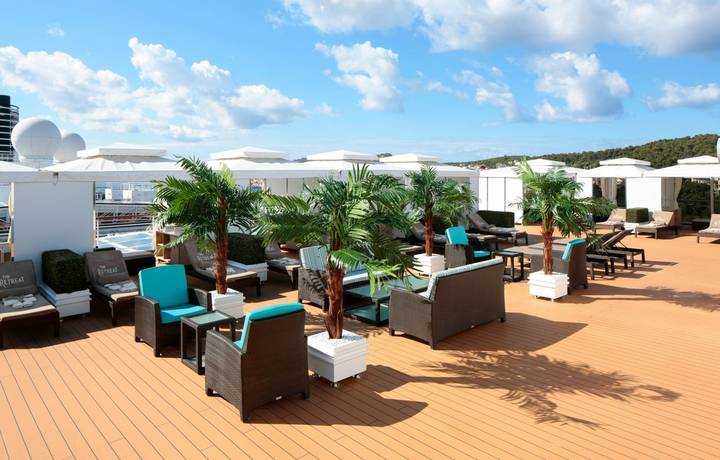 As you depart the coast of Japan and head for the shores of South Korea, savour the spacious surroundings and relaxing amenities of Noordam, a ship where you'll always find something to pique your interest. Whether it's taking in the passing scenery on deck, building a 3D photo album in the Microsoft Studio, or delving into the interactive technology of Billboard Onboard, Noordam is always a hive of interesting experiences.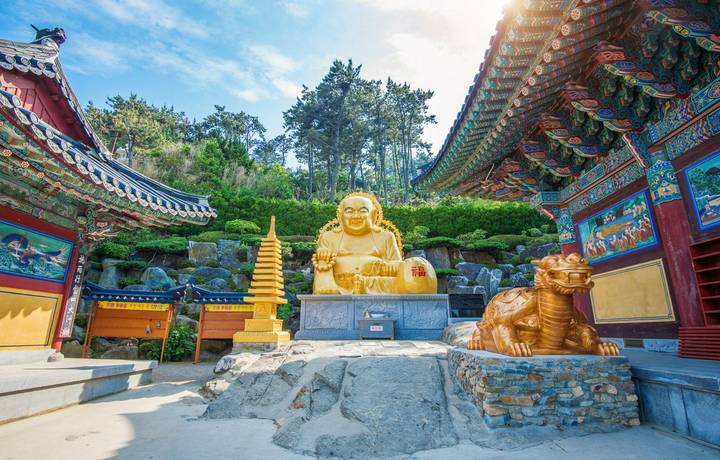 Nestled on the coast of South Korea, Busan is known for its sprawling golden beaches, magnificent mountains and opulent temples. It's frequently regarded as the core of South Korea and boasts a unique atmosphere, showcasing its ethnic and cultural diversity. Explore the 'Machu Picchu of Busan' with a visit to the enthralling Gamcheon Culture Village. For relaxation, head to Haeundae Beach, or discover the Haedong Yonggung Temple, a picturesque fortress clinging to a cliff overlooking the ocean.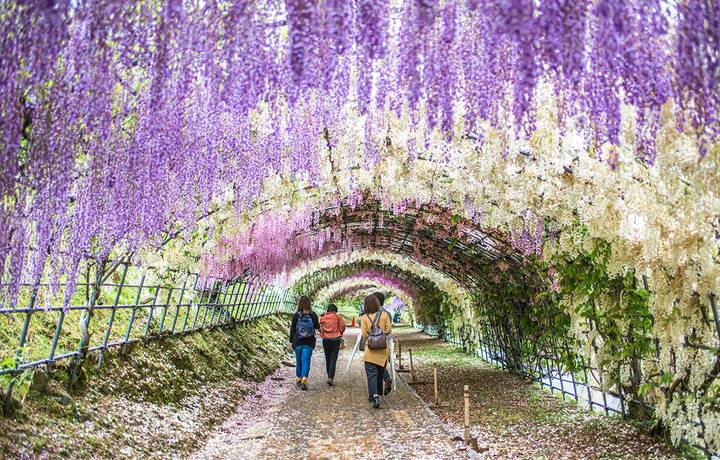 Fukuoka is the biggest city in Kyushu, and a rising star in Japanese tourism. Fukuoka has transformed itself over the last decade into one of Japan's most cosmopolitan and internationalised cities. Its attractions are contemporary rather than traditional, but they are still very much worth seeing, its modern architecture in particular. Visit the Kawachi Fuji Garden with its delightful floral tunnel, one of the most famous tourist attractions in Fukuoka Prefecture.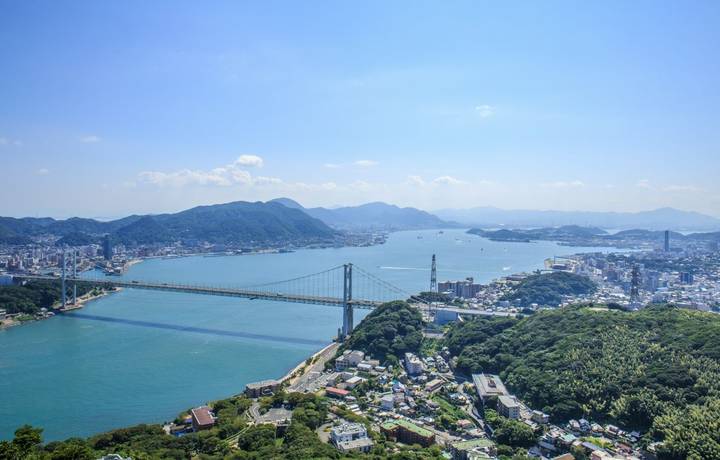 Kanmon Straits (Scenic Cruising)
Also called the Straits of Shimonoseki, this busy stretch of water separating the islands of Honshu and Kyushu has been an important maritime trading route for centuries. You'll pass the historic port at Kitakyushu and sail under the Kanmon Suspension Bridge, one of the fifty largest in the world as you sail east to Himeji, your next destination.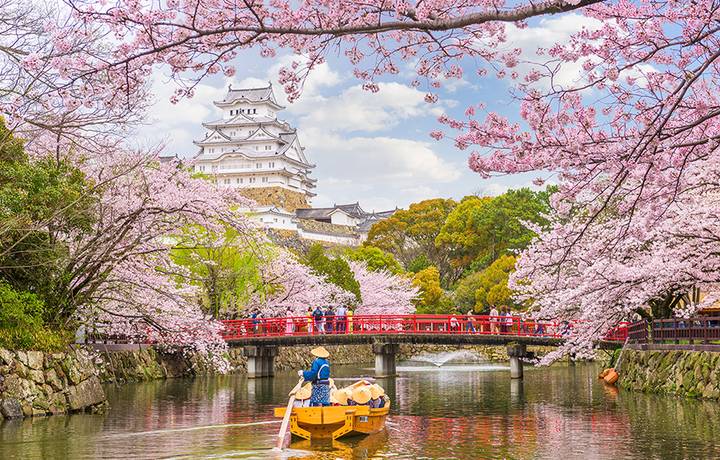 Himeji is another fantastic place to see the spectacular cherry blossom in Japan, particularly at its magnificent castle, which is widely considered to be Japan's most beautiful surviving feudal castle. The castle is designated both a national treasure and a UNESCO World Heritage Site and has a fascinating history. There are over a thousand flowering cherries of different varieties producing blossoms that look even more picturesque when floodlit at night.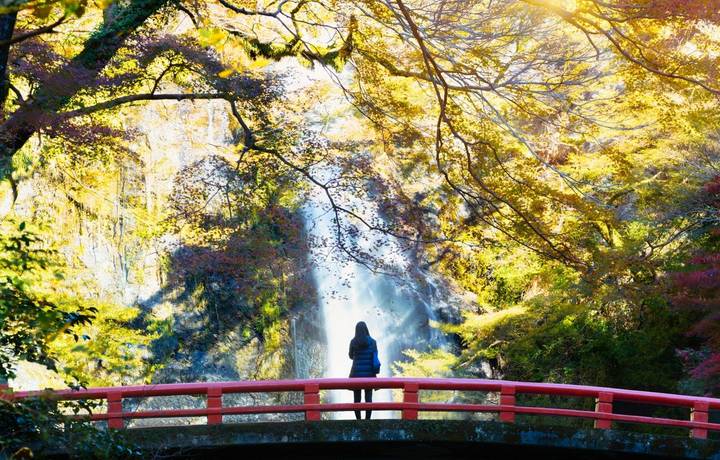 Osaka is the main gateway to the historical sites of Kyoto and Nara and is a city blessed with a rich heritage. It's home to many museums, stunning shrines, temples and Osaka castle. Japan's oldest Buddhist temple, Shitennō-ji, which features a towering five-story pagoda, can also be found in Osaka, and the city is particularly proud of its food scene and superb sake, made with fresh water from the surrounding mountains.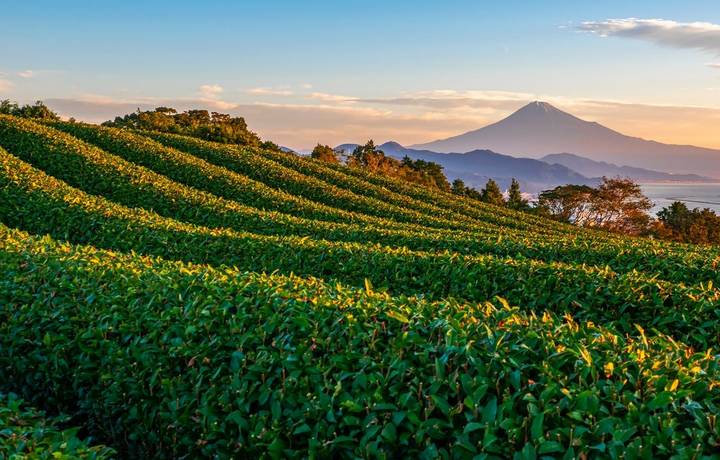 With unparalleled escapes like its green parks, hill-side tea plantations and beaches, as well as the looming presence of Mount Fuji, Shimizu is a place where you'll encounter constant visual delights. Highlights include the Kunozan Toshogu Shrine, designated a National Treasure by the Japanese government, and the 16th century Sunpu Castle. The Shizuoka Sengen Shrine is another impressive building of national significance and is home to a small museum.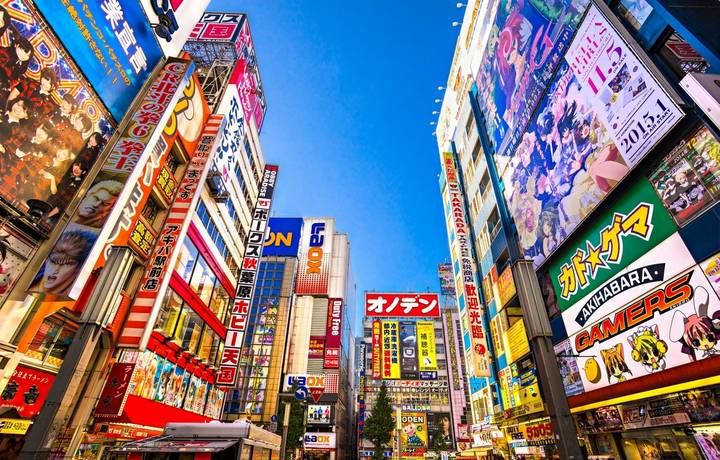 Yokohama
- Disembark Noordam & Tokyo Hotel Stay
Neon–infused Tokyo is Japan's dynamic and densely packed capital, where cutting-edge technology and architecture can be found beside ornate Buddhist shrines. Wander the upmarket shopping district of Ginza, see Japan's outlandishly dressed youth parade the streets of fashionable Shibuya, and partake in a traditional tea ceremony at one of the many tea houses and salons dotted around the city.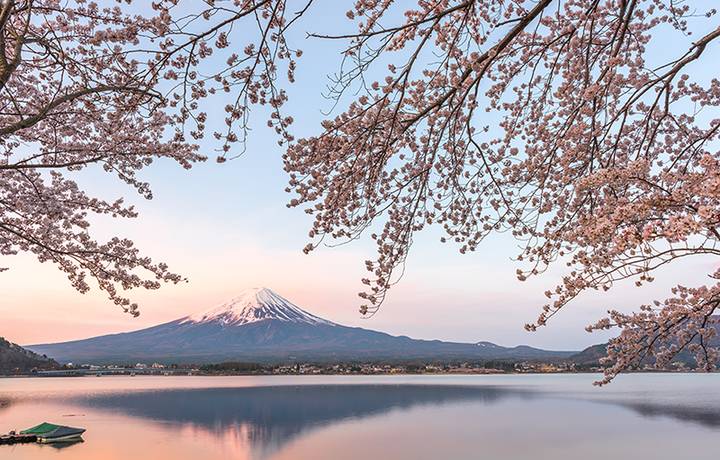 Tokyo
- Hotel Stay & Tour
With its conical shape and snow-capped peak, Mount Fuji is one of Japan's most famous icons, inspiring writers, artists and even Samurai warriors. On a guided tour, you'll get to savour the surroundings of this global icon. Ride the Hakone Ropeway cable car for incredible views and travel to picturesque Lake Ashi for a boat trip across the peaceful waters with yet more views of the mountain before the high-speed bullet train whisks you back to Tokyo.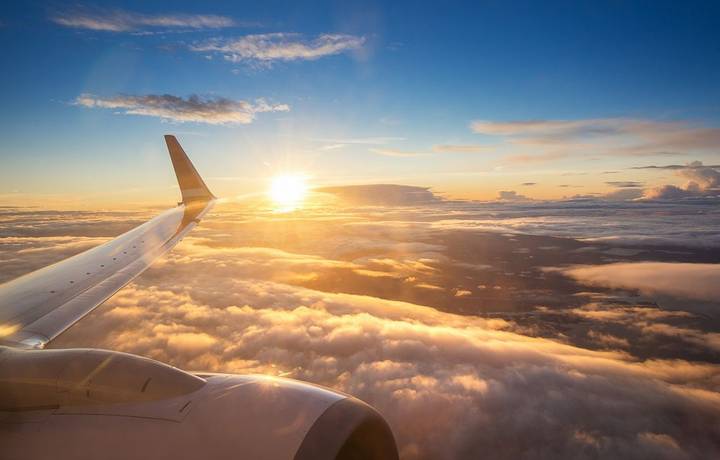 Today your holiday ends and you'll fly home.
Mount Fuji Tour
Did You Know
Known globally for its almost perfectly conical shape and often snow-capped peak, Mount Fuji last erupted in the early 18th century and is one of Japan's "Three Holy Mountains", along with Mount Tate and Mount Haku. Enshrined in Shinto mythology, it's part of the vast Fuji-Hakone-Izu National Park, the most visited park in the country.
Did You Know
Known globally for its almost perfectly conical shape and often snow-capped peak, Mount Fuji last erupted in the early 18th century and is one of Japan's "Three Holy Mountains", along with Mount Tate and Mount Haku. Enshrined in Shinto mythology, it's part of the vast Fuji-Hakone-Izu National Park, the most visited park in the country.
Welcome aboard the ms Noordam
With all the elegance of traditional cruise sailing, yet offering a few state-of-the-art surprises, this beautiful cruise ship is an ideal choice for passengers of all ages. On board Noordam you will discover museum-quality paintings as well as contemporary art such as the photographs of music greats, Dizzy Gillespie and BB King. One of the most remarkable pieces of furniture is an inlaid chest, made in Germany in 1885, which is flanked by carved seventeenth-century Baroque columns. The Noordam exemplifies a classic style of ocean travel with contemporary amenities and modern enhancements added in.
Entered Service: 22/02/2006
Refurbished: 2017
Tonnage: 82,318
Number of Decks: 11
Passenger Capacity: 1,972
Total Crew: 811
Number of Cabins: 986
Wheelchair Accessible Cabins: Yes
Number of Pools: 3
Number of Restaurants: 6
Kids Club: Yes

Entered Service: 22/02/2006
Refurbished: 2017
Tonnage: 82,318
Number of Decks: 11
Passenger Capacity: 1,972
Total Crew: 811
Number of Cabins: 986
Wheelchair Accessible Cabins: Yes
Number of Pools: 3
Number of Restaurants: 6
Kids Club: Yes
Prices & Departures
regional flights available at a supplement