Multicentre
Imperial Capitals of Europe
Discover Budapest, Vienna & Prague
Book Now for Sep - Dec 2021
Get the full experience...
Spend nine nights visiting the imperial and historic capitals of Europe from the majestic capital of Budapest to the architectural beauty of Prague.
One of the largest and most historic cities in Europe, Budapest's famed Buda and Pest areas are split by the Danube. Unwind in its world-famous thermal baths, enjoy the city's great architectural feats from Castle Hill or savour the delicious local Hungarian cuisine.
Next, enjoy a train ride into Austria and the medieval 'City of Music', Vienna. Europe's most elegant city is a charming mix of regal heritage and contemporary style, from its grand palaces and stunning architecture, to its tasty Sacher-Torte, synonymous with this enchanting city.
The final leg of your journey will take you to the historic capital of Bohemia, Prague, with its grand history and culture. This gothic Baroque city is best explored on foot, with a myriad of attractions on offer, including the world-famous 14th century Charles Bridge and Old Town Square that has been at the centre of Prague since the 10th century and its quaint medieval astronomical clock featuring the 12 apostles.
Throughout your stays, you'll enjoy hotel stays close to the centres, city tours and a Hop-On-Hop-Off bus tour.
Package Includes
All flights, taxes & rail journeys
Hotel Stays
3 night four-star hotel stay in Budapest
3 night four-star hotel stay in Vienna
3 night four-star hotel stay in Prague
Tours
Hop-on hop-off city sightseeing bus tour
City tour with Schoenbrunn Palace
City tour of Prague
At a glance
Departing Sep 21 - Dec 21
Prices from
Standard
Price based on 08 Nov 2021 departure
Here to help
Call to book:
0861 666 481
Opening hours:
Mon to Fri: 9am - 5pm
Fisherman's Bastion
The Halászbástya, or Fisherman's Bastion, is one of the best-known monuments in Budapest. Nestled in Buda Castle, the decorative fortification was built in the 19th century to serve as a lookout for unparalleled views across the capital. It is made up of seven turrets which represent the seven Hungarian tribes who founded the country.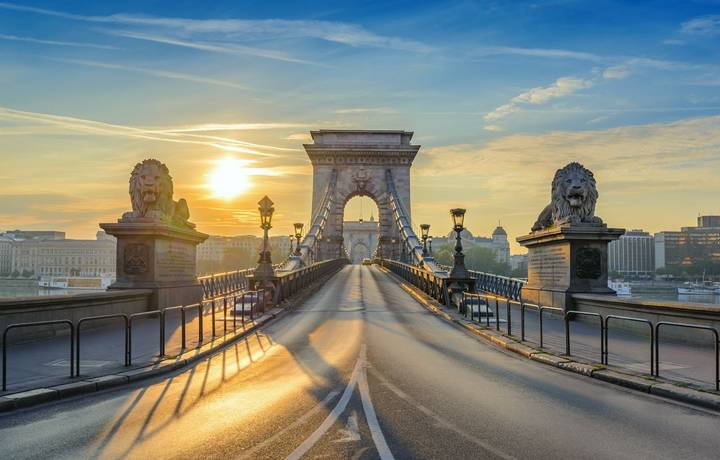 DAY 1 - 4
| 2 - 5 Sep 2021
Hungary's capital, Budapest is bisected by the River Danube, dividing the city into two, Buda, with its sweeping panoramas and quaint neighbourhoods; and Pest with its thriving restaurants and vibrant nightlife. You can explore both regions by crossing the iconic landmark of the Széchenyi Chain Bridge, one of the city's most picturesque scenes, nestled in the heart of Budapest. It's a superb way in which to capture panoramic views and drink in the city's World Heritage-protected sights.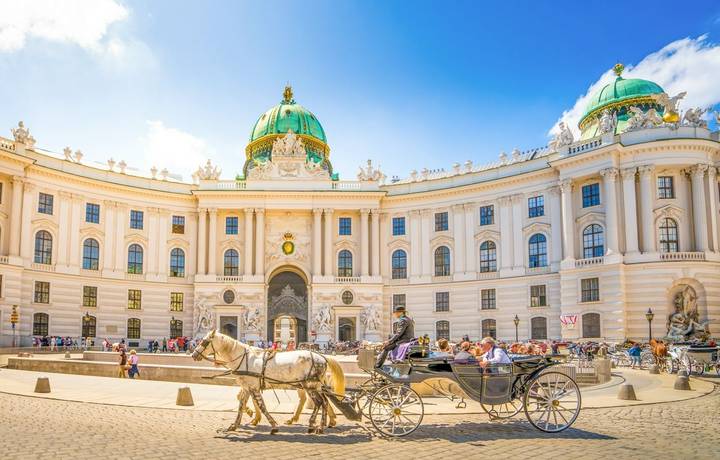 DAY 4 - 7
| 5 - 8 Sep 2021
Vienna, Austria's magnificent capital, is home to a treasure trove of art, architectural delights and enchanting coffee shops. Admire the astounding beauty of the Hofburg Palace where the Lipizzaner stallions perform their classical dressage and enjoy a tour to Schoenbrunn Palace, one of the most important cultural highlights in Vienna, as it was once the home of the Habsburg dynasty. You could also spend some time exploring the city's musical heritage – Mozart, Haydn, Beethoven, Schubert, Strauss, Brahm and Mahler all found inspiration in Vienna and music still plays an important role in everyday life here.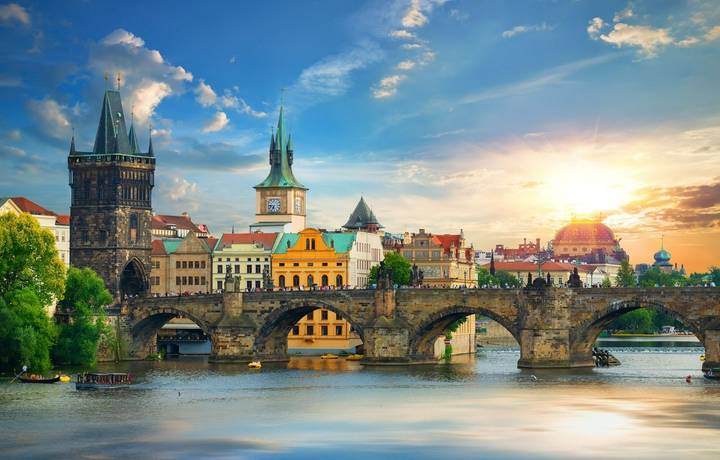 DAY 7 - 10
| 8 - 11 Sep 2021
While in romantic Prague you could cross the iconic Charles Bridge and look down into swan-filled Vltava River, or perhaps take a wander around the Old Town Square where you will stumble across soaring spires, ancient chapels and charming cafes. During your stay you'll also embark on an enchanting city tour where you'll have every chance to saunter past colourful Baroque buildings and admire striking gothic landmarks. History lovers will delight in the city's hilltop castle, while art enthusiasts will find numerous galleries to explore, matching the architectural beauty found decorating the streets.
Your Hotel Information
Museum Hotel Budapest
Set in a circa-1890 building with an ornate brick and tile-façade, the refined four-star Museum Hotel Budapest is perfectly located in the heart of the city. With iconic landmarks and fascinating attractions just on your doorstep, you're just steps away from the National Museum, Chain Bridge and the St. Steven's Basilica. Rooms are stylishly decorated and feature a variety of traditional amenities including a TV, safe and minibar. Unwind with a back, neck and shoulder massage in the Spa, savour a glass of your favourite tipple in the lobby bar or indulge in a relaxing Turkish bath.
General Information
Transfer time: Approx. 21 minutes
Number of rooms: 104
Complimentary WiFi
Air conditioning
Multi-lingual staff
Lobby Bar
Concierge
Room Service
Dry Cleaning Service
Fitness Centre
Spa
Mercure Wien City - Vienna
The impeccably modern and environmentally friendly, four-star Hotel Mercure Wien City offers a warm and inviting welcome from its friendly staff. Tucked away in a quiet area of the city, away from the bustle of the centre, guests can enjoy relaxing tranquillity, whilst still being close enough to some of the metropolis' greatest attractions, including St. Stephen's Cathedral, Hofburg Palace and Prater Park. On the doorstep of this remarkable hotel, you'll find the serene Danube River which offers the gateway to rest and relaxation.
General Information
Transfer time: Approx. 40 minutes
Complimentary WiFi
Air conditioning
Multi-lingual staff
Lobby Bar
24-hour reception
Room Service
Boat excursions
Bike rental
Iron Gate Hotel & Suites - Prague
Embrace authentic Czech charm during your relaxing hotel stay at the five-star Iron Gate Hotel & Suites. Situated in a UNESCO-protected building dating back to 1400, the hotel offers spacious and luxurious rooms with super king size beds, opulent décor and exquisite furnishings – a stay here is truly like something from a fairy tale. Nestled down a cobblestone side street, this hotel is just minutes away from the charming Old Town Square, home to a wealth of historical delights. Tuck into succulent venison meat in the Deer Restaurant, savour mouth-quenching flavours in the hotel bar and uncover history in the Iron Gate house.
General Information
Transfer time: Approx. 31 minutes
Number of rooms: 48
24-hour Reception
Concierge
Room Service
Chauffer Service
Complimentary WiFi
Currency Exchange
Laundry and Dry Cleaning Service
Restaurant
Bar
regional flights available at a supplement