Multicentre
Highlights of USA: New York, Las Vegas & Los Angeles
Discover New York, Las Vegas & Los Angeles
Book now for Sep - Dec 2021
Get the full experience...
Explore the magnificent cities of the United States of America including New York and Los Angeles during this fascinating tour holiday.
On your nine night discovery of North America, you'll first fly to New York, the city that never sleeps. Your holiday includes a two day premium pass for the Hop On Hop Off bus so you can visit all the city's top sites including the Empire State Building, Times Square and the Metropolitan Museum of Art. Whether you're here for shopping, food, culture or entertainment, we guarantee you won't be disappointed by this much talked about city.
From here, you'll fly north to Nevada where you'll enjoy a further three nights in Las Vegas, the Entertainment Capital of the World. An eclectic mix, this city offers Elvis impersonators, thrilling casinos and the Strip, where a half-size replica of the Eiffel Tower sits a stone's throw from an impressive 45-foot bronze lion. Savour a fun-filled bus tour that will take you to the deepest and widest part of the breathtaking Grand Canyon.
Los Angeles, known colloquially as 'L.A', is the largest city in the state of California, the centre of the nation's television and film industry and is where your holiday culminates with a final three night hotel stay before your flight home. An immersive tour will take you to the glamorous sights of Beverly Hills and the iconic Hollywood sign where you can drink in the sights of the verdant hillsides and sprawling metropolis below.
Package Includes
All flights & taxes
Hotel Stays
3 night four-star hotel stay in New York
3 night four-star hotel stay in Las Vegas
3 night four-star hotel stay in Los Angeles
Tours
Big Bus New York Premium 2-Day Hop-on Hop-off Tour
Grand Canyon South Rim Bus Tour
At a glance
Departing Sep 21 - Dec 21
Prices from
Standard
Price based on 26 Sep 2021 departure
Here to help
Call to book:
0861 666 481
Opening hours:
Mon to Fri: 9am - 5pm
Hollywood sign
The Hollywood Sign, formerly the Hollywoodland Sign, is an iconic historical landmark that sits proudly on Mount Lee. Built in 1923, its purpose was to advertise the name of a new segregated housing development. Nowadays, it offers captivating views over the lush landscape and bright lights of the sprawling city below.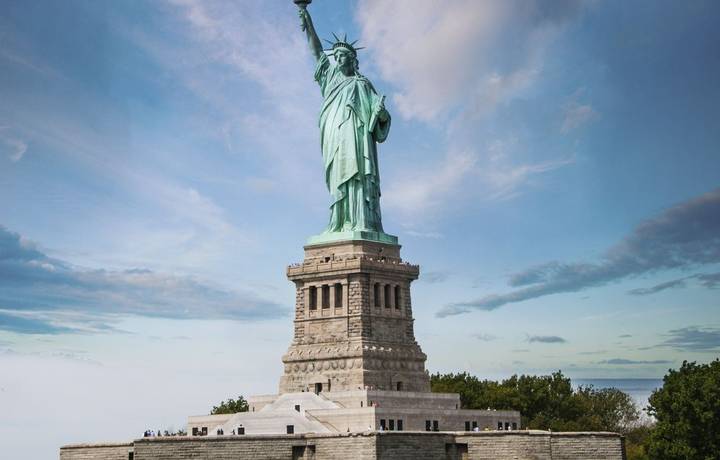 DAY 1 - 4
| 2 - 5 Sep 2021
With icons from popular culture at every turn, New York is the perfect place to enjoy an activity packed break. From the Statue of Liberty and the neon lights of Broadway, to Fifth Avenue's Museum Mile and Central Park's peaceful walkways, the Big Apple is awash with things to see and do to suit every kind of traveller.
The best way to explore New York is using the two day Hop On Hop Off bus pass we've included with your holiday. Keep an eye out for streets immortalised in your favourite films and cram as much as you can into your stay. Whether you climb to the Top of the Rock for incredible views, shop 'til you drop or sample some of the famous New York cuisine in one of the city's gastronomic hotspots, spend your days soaking up everything this city has to offer. Will you try the city's much-loved bagel or tear into its thin, floppy pizza? From doughnuts to cronuts, cheesecakes to cupcakes, you'll be spoilt for choice!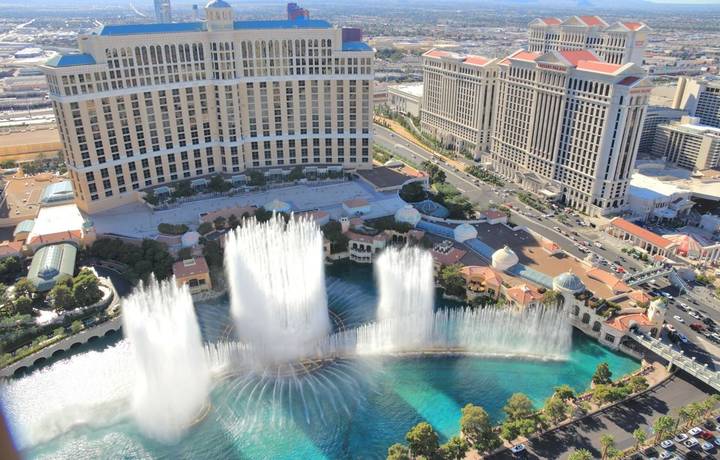 DAY 4 - 7
| 5 - 8 Sep 2021
If New York is the city that never sleeps, Vegas is not far behind. Landing in the technicolour-tinged city in the desert, prepare to be amazed. Whether it's your first visit or your fifth there's always something new to see that will almost certainly take your breath away.
Dip beneath the artificial veneer of Vegas and you'll find an array of amazing restaurants, spectacular entertainment shows and more shopping than you could ever imagine. During your stay you'll also enjoy a fun-filled bus tour that will take you to the Grand Canyon National Park where you'll visit the deepest and widest part of the canyon.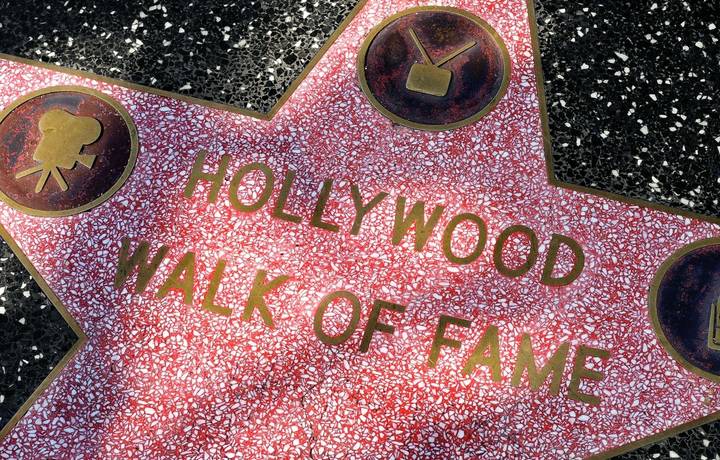 DAY 7 - 10
| 8 - 11 Sep 2021
Uncover the world of the rich and famous during your three night stay and visit some of LA's most glamorous areas.
You'll visit Beverly Hills, enjoy a stunning view from Mulholland Drive, and get an up-close look at the city's most iconic attractions, including the legendary Hollywood sign. Along the way, you'll see some breathtaking mansions which are the current and former homes of celebrities.
Your Hotel Information
Hotel Edison Times Square
Built in 1931, Hotel Edison has been setting trends in New York City's Theatre District for decades. Boasting art deco architecture, vintage glam and authentic charm, it's the perfect choice for a hotel stay in the entertainment hub of New York City. Just steps from Broadway and the electric atmosphere of Times Square, you're in the prime positions to head out and explore some of the city's best sights. The stylish interiors have also featured in major film productions including The Godfather, Naked City and Birdman.
General Information
Transfer from the airport: Approx. 31 minutes
Number of rooms: 810
24-hour Business Centre & Lounge
Concierge Service & Ticket Desk
Dry Cleaning & Laundry Service
24-hour Fitness Centre
3 dining outlets, including The Rum House
Westgate Las Vegas Resort
Westgate Las Vegas Resort & Casino is celebrated its expansive variety of rooms, a plethora of onsite amenities including a shopping centre, pool, casino and spa and excellent customer service. Just one block away from the dazzling Las Vegas strip, you can climb on board the monorail from outside the hotel and zip straight to the heart of Sin City. Savour mouth-watering steak at the Edge Steakhouse, experience the thrill of legendary performers or unwind with a tasty cocktail by the glittering outdoor pool.
General Information
Transfer from the airport: Approx. 22 minutes
Number of rooms: 2956
Spa
Wedding Chapel
Casino
Fitness Centre
Pool & Cabanas
Poolside Bar
Las Vegas Monorail
Golf
Outdoor Tennis Courts
Shopping Mall
Concierge Desk
Hotel Angeleno
Hotel Angeleno is a luxury boutique hotel centrally located at the crossroads of UCLA, Santa Monica, Century City and Beverly Hills. Designed in a circular tower structure, the pie-sliced shape rooms offer unparalleled views of Los Angeles, free Wi-Fi and flat-screen TVs. Relax by the shimmering pool and raise a glass of your favourite tipple, lose yourself in the vibrant atmosphere of Santa Monica Pier and enjoy the daily wine hour from 5:30-6:30!!
General Information
Transfer from the airport: Approx. 1hr 27m
regional flights available at a supplement