Cruising

Holiday
Flavours of the Mediterranean
Includes a 2 night hotel stay in Barcelona
Get the full experience...
Discover flavours of the Mediterranean during this marvellous cruise on board the sensational Costa Pacifica; paired with a hotel stay in artistic Barcelona.
Barcelona, a city rich in striking futuristic landmarks, artistic heritage and Roman archaeological sites, is where your holiday begins. Spend two nights in this cosmopolitan city where you could admire the mesmerising Sagrada Familia, lose yourself in La Rambla – the city's cultural hub awash with shopping and entertainment; and savour delectable Spanish cuisine.
From here, you'll embark the sensational Costa Pacifica, a modern ship that celebrates music and boasts fabulous attractions. Indulge in a revitalising treatment in the Samsara Spa, enjoy the refreshing tastes in the Aperol Spritz Bar or learn to play an instrument in one of the enrichment programmes.
Crossing the Balearic Sea, you'll arrive in Majorca, known for its beautiful beach resorts, Roman remains and sprawling citrus plantations, before exploring the capital of Malta, Valletta. This breathtaking walled city, established in the 1500s, offers a rich history in its museums, palaces and grand churches. From here, you'll arrive in captivating Italy, lose yourself in the charms of Catania, nestled at the foot of towering Mount Etna, as you roam the flower-filled streets or laze on one of the picturesque beaches.
Your next Italian stop is Civitavecchia, gateway to the historical city of Rome, here you can walk in the footsteps of gladiators in the Colosseum, climb the Spanish Steps or make a wish at the stunning Trevi Fountain.
Your final stop before arriving back in Barcelona, where you'll disembark, is the port city of Genoa. Discover remnants of its golden era as you wander the winding streets of the Old Town, marvel at grand palaces detailed with grandiose embellishments or explore modern Genoa, with a visit to the tropical garden.
Package Includes
All flights & taxes
Cruise
7 night full-board cruise on board Costa Pacifica with all meals and entertainment
Hotel Stay
2 night four-star stay at the Hotel Ciutadella Barcelona with breakfast
At a glance

Prices from
Inside
Price based on 21 Oct 2021 departure
Outside
Price based on 21 Oct 2021 departure
Balcony
Price based on 21 Oct 2021 departure
Here to help
Call to book:
0861 666 481
Opening hours:
Mon to Fri: 9am - 5pm | 24 September: Closed
Rome
The capital of Italy is an enchanting city to explore. Here you'll discover a romantic blend of history and culture, from its iconic landmarks of the Colosseum and the Trevi Fountain, to St. Peter's Basilica, the largest basilica of Christianity in the World, and the Pantheon.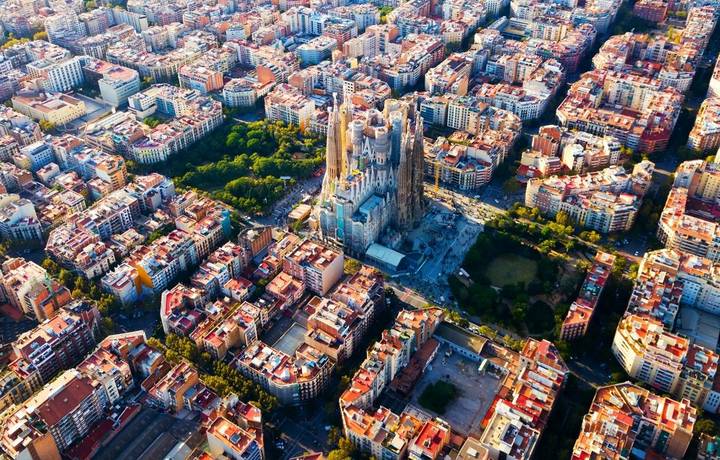 DAY 1 - 2
| 21 - 22 Oct 2021
Fly to sunny Barcelona, huddled between the mountains and the sea and one of the most attractive cities in Europe. With a wealth of architecture, history and culture, the city is a fantastic place to spend a couple of days. As well as the must-see attractions, like Gaudi's masterpiece of La Sagrada Familia, the famous boulevard of La Rambla and the stunning Barri Gotic, head off the beaten track to areas like El Poblenou to discover authentic Catalan restaurants and hip cafes.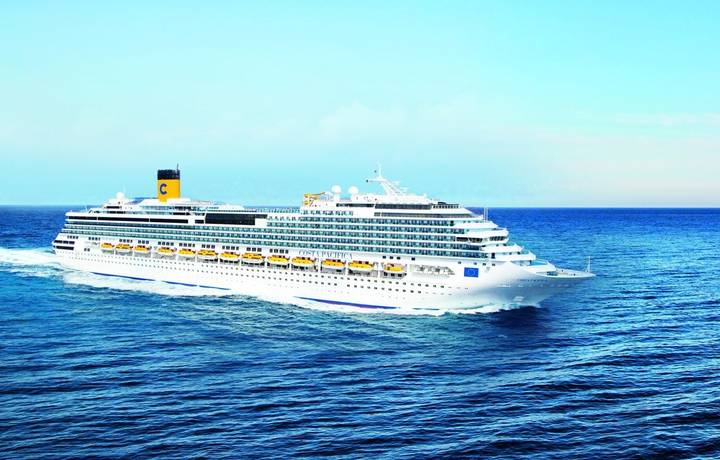 Barcelona
- Embark Costa Pacifica
Today, you'll embark Costa Pacifica to begin your cruise. Costa Pacifica offers the choice to listen to excellent live music or for a more peaceful and laid-back ambience enjoy a choice of 13 great bars for a post-dinner drink and chat with family or friends. They feature a naughty but nice coffee and chocolate bar which is a haven for those with a sweet tooth, and one where you can enjoy a cigar and cognac.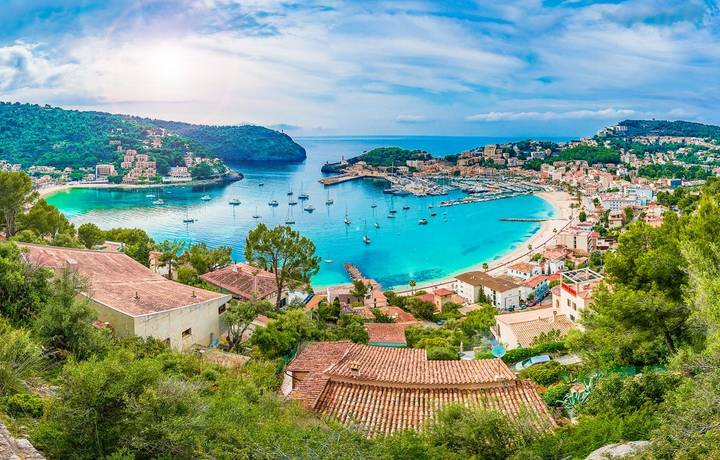 Part of Spain's Balearic Islands, ever-popular Majorca has so much to offer its visitors. Picture perfect beaches and azure waters line the coast while cobblestone streets and limestone mountains are found further inland. The stunning landscape is just part of what makes this destination so enchanting.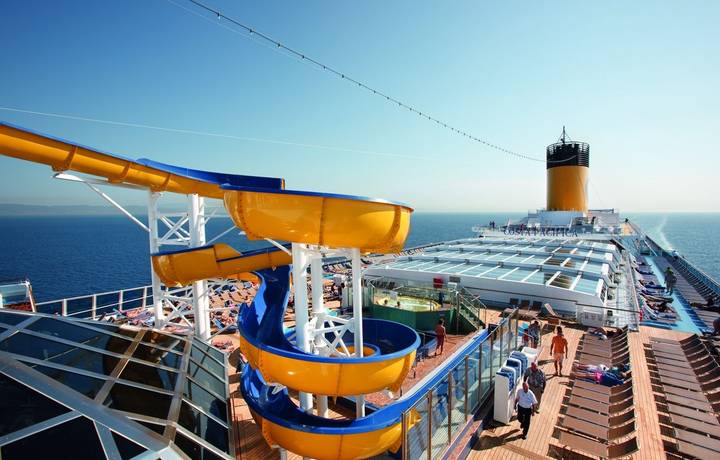 Today you could enjoy the lovely pool decks offering thrilling slides and shallow areas for families as well as quieter places for those who wish to lie back and unwind. Why not pay a visit to the superbly equipped and luxurious Samsara Spa with its gorgeous treatment rooms, sauna, invigorating seawater thalassotherapy pool and solarium.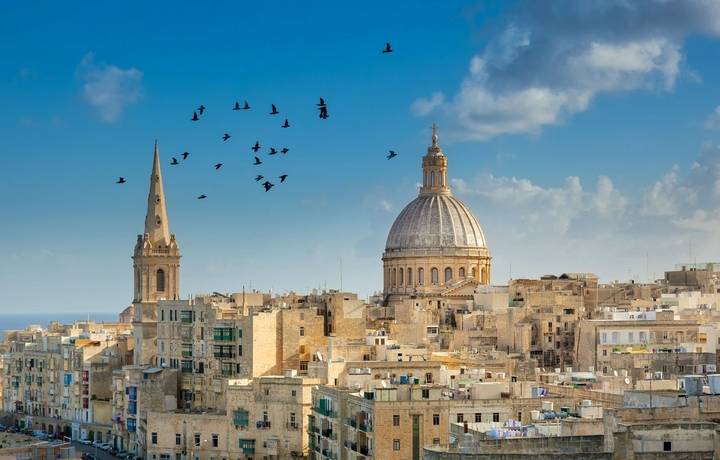 Today you'll explore Malta's capital. The walled city of Valletta was established in the 1500s and is known for museums, palaces and grand churches. Pay a visit to St. John's Co-Cathedral, Malta's most impressive church, where knights would gather for communal worship. Or, head to the Grand Master's Palace, home to more than 5000 suits of 16th-18th century armour.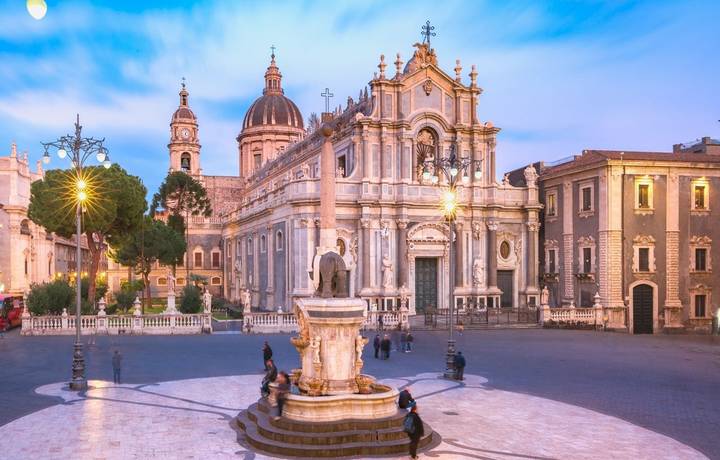 Catania is set at the foot of Mount Etna and is an area filled with history and culture. From beaches to quaint villages to architecture and mountains, Catania has something for everyone. Take the breathtaking trip up Mount Etna, Europe's highest volcano, stroll through the flowered streets and quaint villages, or explore Catania Cathedral, the Cathedral of Saint Agatha. Admire its awe-inspiring structure of charming Sicilian Baroque and gleaming marble façade.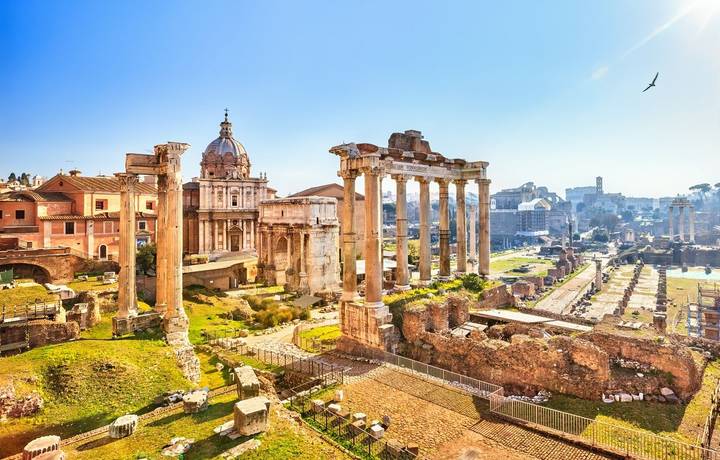 Italy's capital is adorned with ancient sights, where you can follow in the footsteps of gladiators and emperors in the Colosseum and roam the ruins of the mystical Roman Forum. Here you'll find the enchanting remains of some of the oldest and most important buildings in the ancient city. Experience la dolce vita for yourself walking around Trastevere where you'll see the Rome from the movies: a family-run trattoria on every corner, street stalls piled high with glossy fruits and vegetables and gelato stands providing the perfect refreshment.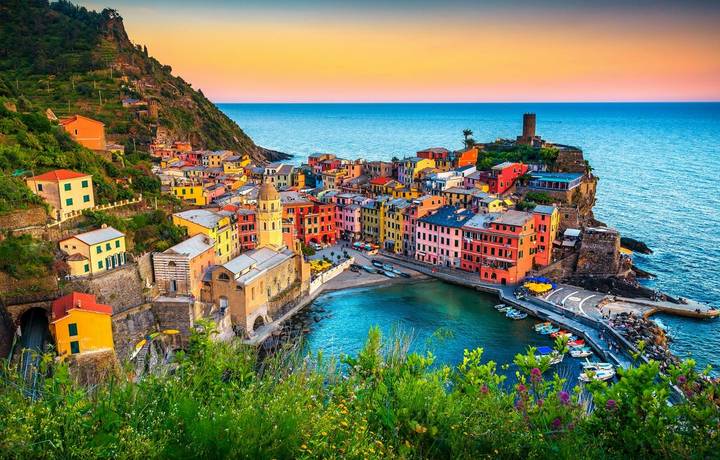 Remnants of Genoa's golden era can be seen as you wander around the winding streets of the old town or along Via Garibaldi, where palaces feature grandiose embellishments including frescoes and balconies. Modern Genoa has an impressive aquarium that features a tropical garden in a glass biosphere, built to commemorate the city's most famous son, Christopher Columbus.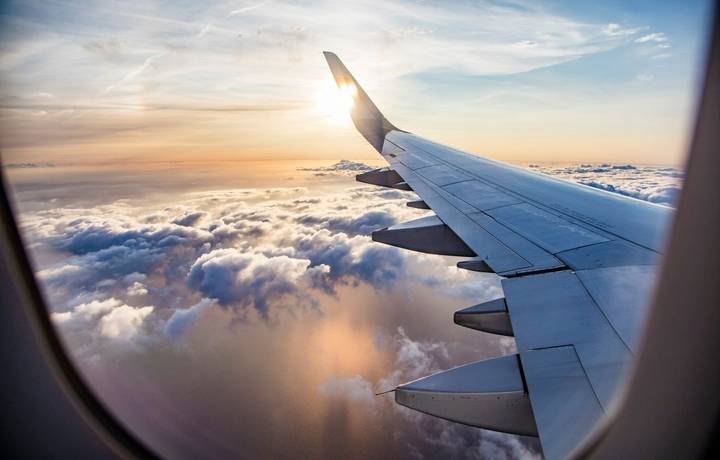 Barcelona
- Disembark Costa Pacifica and fly home
Your Mediterranean discovery complete, today you'll disembark Costa Pacifica and transfer to the airport for your flight home.
Welcome aboard the Costa Pacifica
If music truly is the food of love then you're bound to fall for a fantastic cruise holiday on-board the enticing Costa Pacifica. This sensational modern ship celebrates music's effect on our soul, happiness and those memorable times in our life with artworks and themes that permeate its decor, public spaces and activities. And music also provides one of the Costa Pacifica's signature attractions – you can use the cruise industry's first fully-equipped recording studio to cut your very own CD with help from the on-board experts. If you want to start to learn to play an instrument, you can do that as well through the innovative programme of enrichment.
Entered Service: 30/06/2008
Tonnage: 114,500
Number of Decks: 13
Passenger Capacity: 3,780
Total Crew: 1,110
Number of Cabins: 1,504
Wheelchair Accessible Cabins: Yes
Number of Pools: 4
Number of Restaurants: 5
Kids Club: Yes

Entered Service: 30/06/2008
Tonnage: 114,500
Number of Decks: 13
Passenger Capacity: 3,780
Total Crew: 1,110
Number of Cabins: 1,504
Wheelchair Accessible Cabins: Yes
Number of Pools: 4
Number of Restaurants: 5
Kids Club: Yes
Prices & Departures
regional flights available at a supplement