Touring

Holiday
Delights of Shimla and Golden Triangle Discovery
Includes hotel stays in Delhi, Shimla, Agra, Ranthambore and Jaipur
Book Now for Oct - Dec 2021
Get the full experience...
After a night in the Indian capital, Delhi, make your way to Kalka where you'll catch the delightful Toy Train to Shimla, one of the world's most scenic train journeys. Spanning around 60 miles, it slowly makes its way through a spectacular blend of dense pine forests, deep valleys and waterfalls.
Once in Shimla itself, you'll get to see why the British colonial powers once chose this as their summer capital. Set in the western Himalayas, it's a city that enjoys a relatively cool climate. Visit the Himachal State Museum and the mock-Tudor Library that looks like it's been lifted straight out of a quaint English village.
Back in Delhi, prepare to be dazzled by its jaw-dropping array of ancient Mughal treasures. You'll visit the Jama Masjid, India's largest mosque, and drive past the Red Fort. At Agra, you'll be met with the astonishing sight of the Taj Mahal, built by the emperor Shah Jahan in memory of his late wife who died during childbirth.
At Ranthambore National Park, you might get lucky and spot a Bengal tiger in the splendour of its natural jungle habitat. But there is still plenty of other wildlife to look out for, such as striped hyenas, crocodiles and leopards. Ranthambore Fort, built in the 10th century, towers over the park, and is a formidable sight.
Finally, you'll visit Jaipur, known as the 'Pink City' due to its ancient rose-hued buildings. Here you'll discover the intriguing Hawa Mahal, or 'Palace of Winds'. It's a remarkable building with intricate, latticed windows, commissioned by an 18th-century maharajah to help preserve the modesty of royal ladies.
Before your return to Delhi you'll take in the sight of the magnificent Amber Fort besides Maota Lake. Its sumptuous interiors take the breath away, with silver-leafed doors leading to ornate temples and high-ceilinged rooms that glint with glass mosaics.
Package Includes
All flights, taxes & transfers
Hotel Stays
4 night four-star stay at The Surya Hotel in Delhi with breakfast
3 night five-star hotel stay at the Taj Theog Resort and Spa Shimla in the foothills of the Himalayas with breakfast
1 night four-star stay at the Courtyard by Marriott Hotel in Agra with breakfast
2 night four-star hotel stay at the Rathambore Regency in Ranthambore with breakfast, lunch and dinner
2 night four-star stay at the Sarovar Hotel in Jaipur with breakfast
Rail Journey
Shatabdi Express to Kalka
Shimla Toy Train journey including packed lunch
Fully Escorted Tours
Old Delhi city tour
New Delhi city tour
Taj Mahal and Agra Fort tour
Ranthambore National Park Safari tour
Jaipur city tour including Amber Fort
At a glance
Departing Oct 21 - Dec 21
Prices from
Solo passenger
Price based on 06 Oct 2021 departure
Twin share
Price based on 06 Oct 2021 departure
Here to help
Call to book:
0861 666 481
Opening hours:
Mon to Fri: 9am - 5pm
TOMB OF AKBAR THE GREAT
Within the Golden Triangle lies the enchanting city of Agra. Though known for being home to the profoundly beautiful Taj Mahal, it also boasts a cluster of monumental Mughal-era forts, giving some indication of the vast wealth and power of the maharajahs of the era. Some of the intricate stonework on these huge structures can only be appreciated closeup.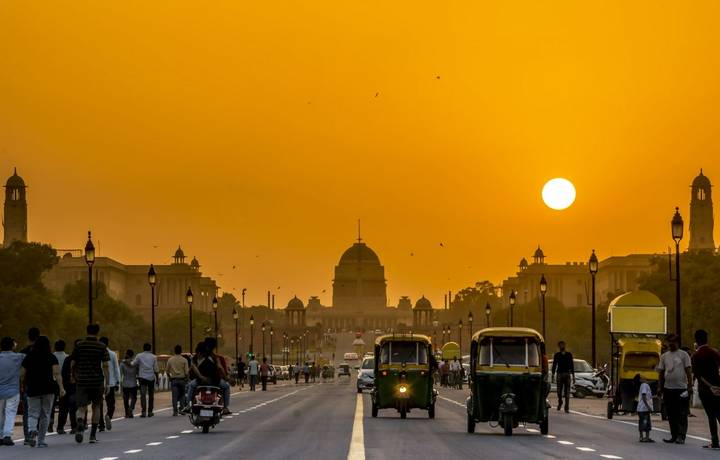 Delhi, Indian's sprawling capital, is an archaeological treasure trove and the gateway to the astonishing Golden Triangle region. An exhilarating feast for all the senses, it comprises seven ancient cities that have joined together over the centuries and is full of innovative modern wonders too. The beautiful, flower-shaped Lotus Temple is an architectural marvel and one of just many wonderful photo opportunities in this truly captivating city.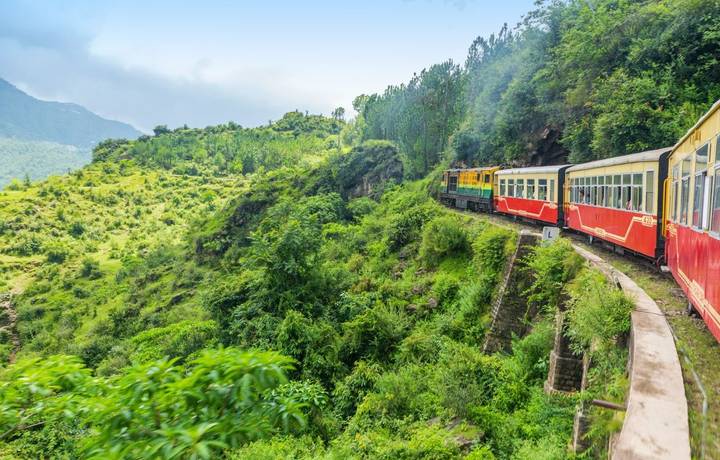 Shimla
- Kalka Shimla Train
After taking the Shatabdi Express to Kalka, you'll board the delightful Toy Train to Shimla on the fringes of the Himalayas – it's one of just three UNESCO-listed train journeys in India. You'll trundle through numerous tunnels and over spectacular bridges and viaducts, enjoying a packed lunch along the way as you admire the ever-changing views, from rickety, remote villages to deep forests. Reaching an altitude of 2,075 metres at Shimla, it's regarded as a spectacular feat of engineering.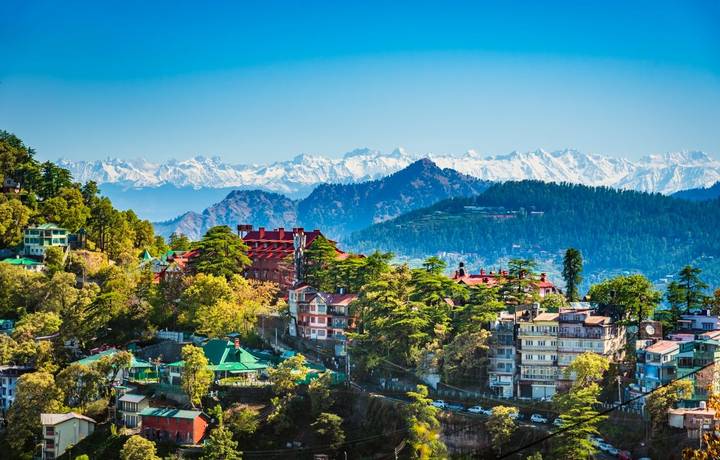 Today you'll get to tour the wonderful sights of Shimla, the state capital of Himachal Pradesh and former summer capital of British India. At the Shimla State Museum, delve into its treasures which include paintings, sculptures, wood carvings and a host of regional artefacts. The Rashtrapati Niwas, or Vice Regal Lodge, was once the residence of the British Viceroy and is a grand Jacobethan-style structure. There's even a mock Tudor library that looks like it belongs in a medieval village.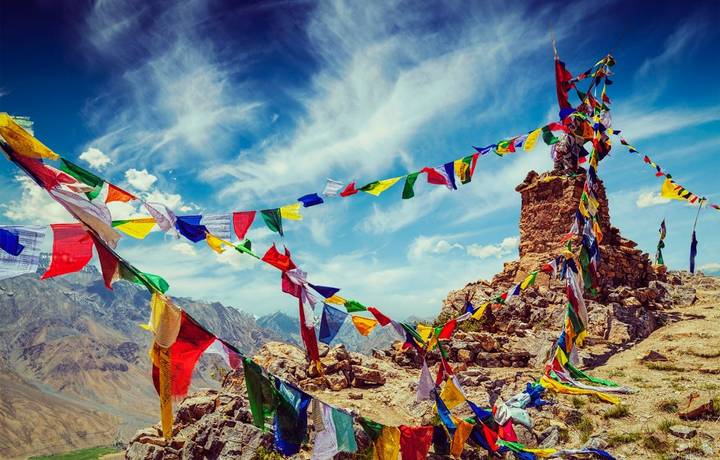 Today you can explore Shimla at your own pace. Slip on your comfiest walking shoes and roam the friendly streets of this city in the mountains, home to a number of remarkable sights. At the summit of Jakhu Hill you'll find the 108-feet high statue of a Hindu deity, while along the Mall Road you'll find a variety of shops, restaurants and a vibrant atmosphere. Christ Church, situated on the Ridge, is the second oldest church in Northern India.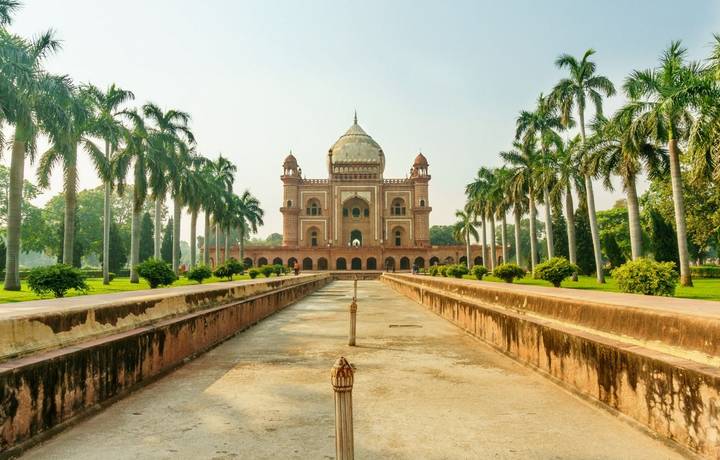 Today you'll make the return journey to Delhi on the Shimla Toy Train and the Shatabdi Express. Soak up the atmosphere of the city in the evening, when some of its most prominent buildings – such as the India Gate - are beautifully illuminated. The cooler evenings are also a more comfortable time to walk around the city and many of its main attractions are open long into the evening.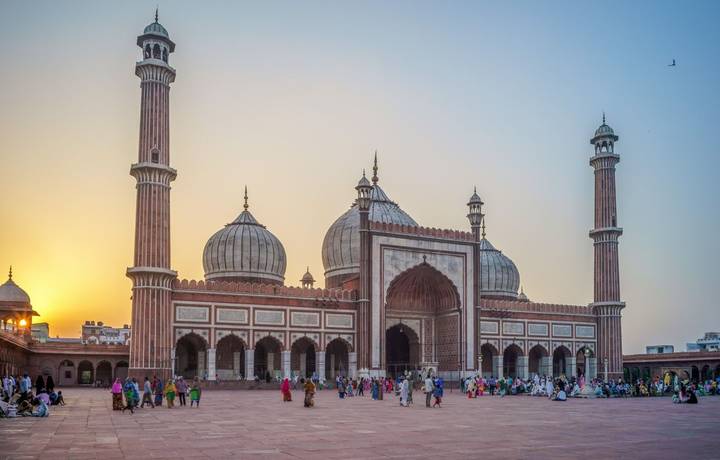 Your day of sightseeing includes a tour of the 300-year-old walled city of Old Delhi. Visit the most elegant mosque in India, the Jama Masjid, characterised by its black and white onion dome and minarets, and Raj Ghat, where Mahatma Gandhi was cremated in 1948. You'll also see the imposing India Gate on a tour of New Delhi and visit Humayun's Tomb and Qutab Minar.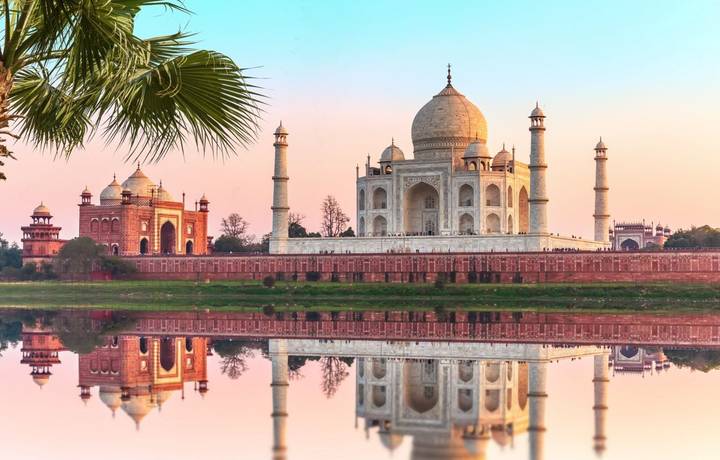 Agra
- Red Fort and Taj Mahal
In Agra, you'll visit the inimitable Taj Mahal. A domed masterpiece in white marble with beautiful inlay work, it's the country's best-known architectural icons. The story behind its conception is as fascinating as the building itself. It was built by the emperor Shah Jahan in memory of his wife who died during childbirth. You'll also travel to Agra Fort, an outstanding example of Mughal architecture and the capital of the Mughal Empire for generations.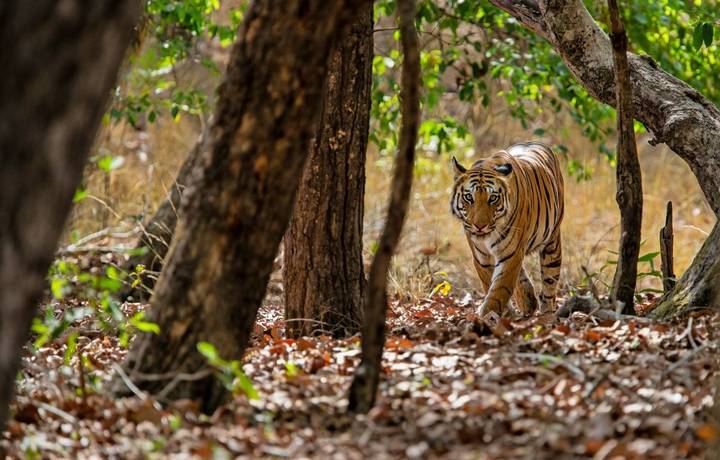 Ranthambore National Park
After a morning at your own leisure, you'll head to Bharatpur, enjoying a lunch at a local restaurant on way. Board the train to Sawai Madhopur, gateway to the famous Ranthambore National Park where a magical wildlife experience awaits. As well as being a major reserve for the majestic Bengal tigers, Ranthambore is known for its stunning and diverse botanical riches, including towering banyan trees – the national tree of India.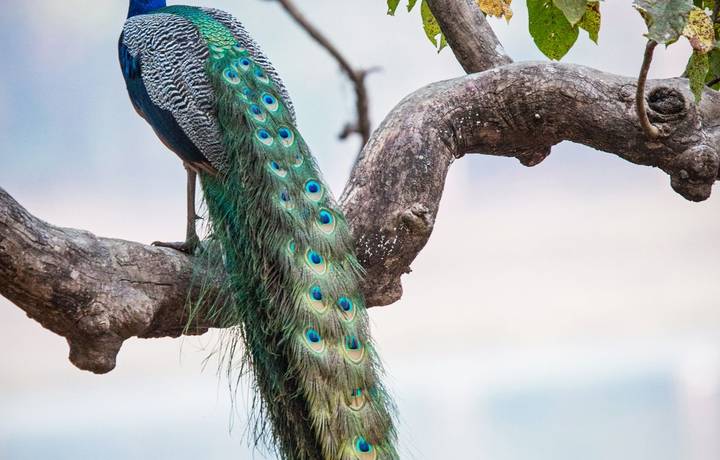 Ranthambore National Park
- Safari Tour
During a safari at Ranthambore National Park, you could be fortunate enough to see its star attraction, the Bengal tiger. This magnificent creature continues to thrive here despite the effort of poachers and seeing it in its natural habitat is a rare privilege. But tigers are just one species that make this area its home. There are also crocodiles, leopards, hyenas, sloth bears and numerous bird species, including peacocks, to watch out for.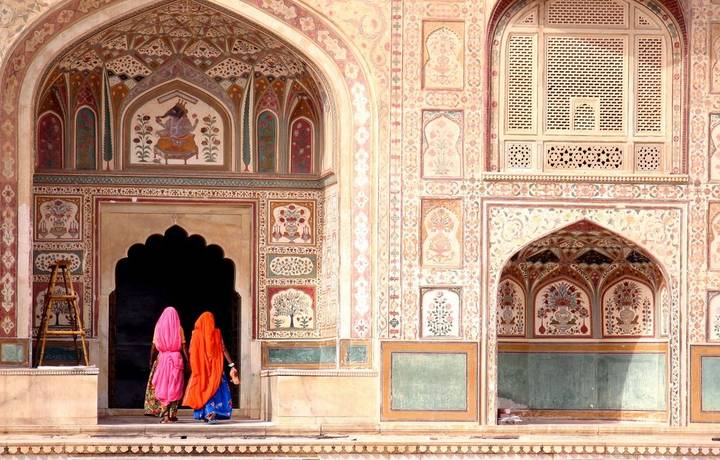 Drive to northwest to Jaipur, known as the Pink City, which is the capital of the state of Rajasthan. A major part of the Golden Triangle circuit, it's home to an array of archaeological treasures from the Mughal era, including a number of sprawling forts. Unsurprisingly it's a UNESCO World Heritage Site and a hugely popular tourist destinations that attracts Indian residents and foreigners alike.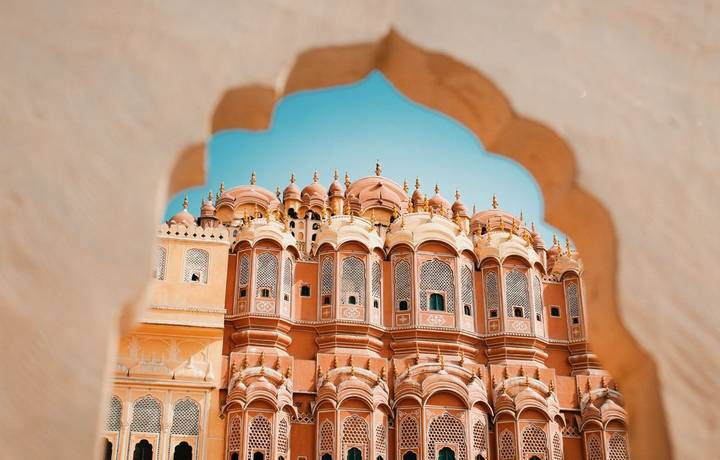 On your tour in Jaipur you'll see the intriguing red sandstone Hawa Mahal (Palace of Winds), built by a maharajah so that royal ladies could discreetly view the streets below while preserving their modesty. You'll also visit the Amber Fort, overlooking the tranquil Maota Lake, and the awe inspiring Jantar Mantar Observatory. The latter is an astrological and astronomical wonder built by Maharaja Jai Singh in the 18th century.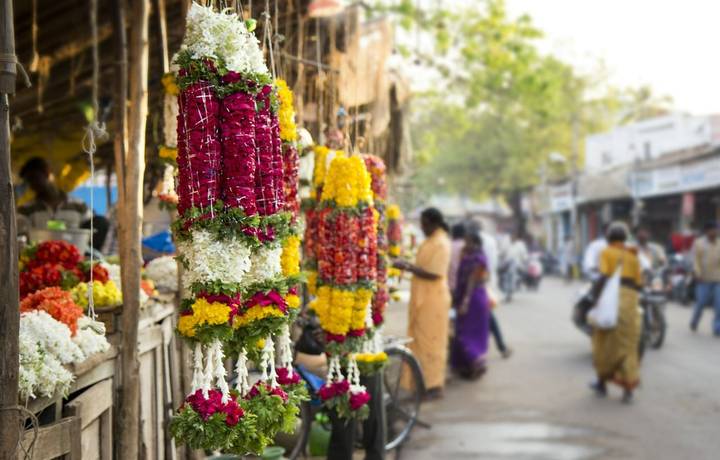 Today you'll travel back to Delhi for one more night, giving you a chance to soak up the lively streets and maybe try some of the famous Mughlai cuisine with its distinctive aroma and spices. Enjoy the chance to relax and reflect on your recent travels, experiences and adventures; memories that will leave a golden triangle etched on your heart.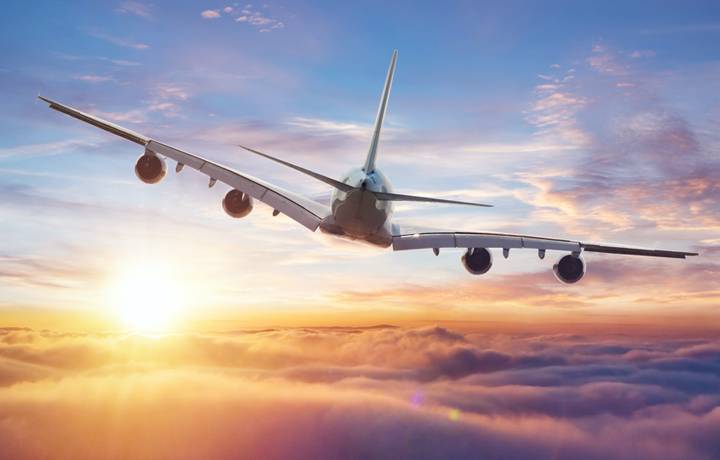 Your delights of Shimla and Golden Triangle Discovery complete, today you'll transfer to the airport for your flight home.
Fully Escorted Tour
Did you know
Ranthambore National Park, once a popular hunting site for maharajahs, is one of India's natural treasures, containing everything from prowling Bengal Tigers to an ancient fort that stands 700 feet above the surrounding plain. As well as tigers, its jungle and bushland is home to everything from troupes of macaque monkeys to sloth bears.
Did you know
Ranthambore National Park, once a popular hunting site for maharajahs, is one of India's natural treasures, containing everything from prowling Bengal Tigers to an ancient fort that stands 700 feet above the surrounding plain. As well as tigers, its jungle and bushland is home to everything from troupes of macaque monkeys to sloth bears.
Prices & Departures
regional flights available at a supplement